A Slice of Saturday Night Reading
Event Navigation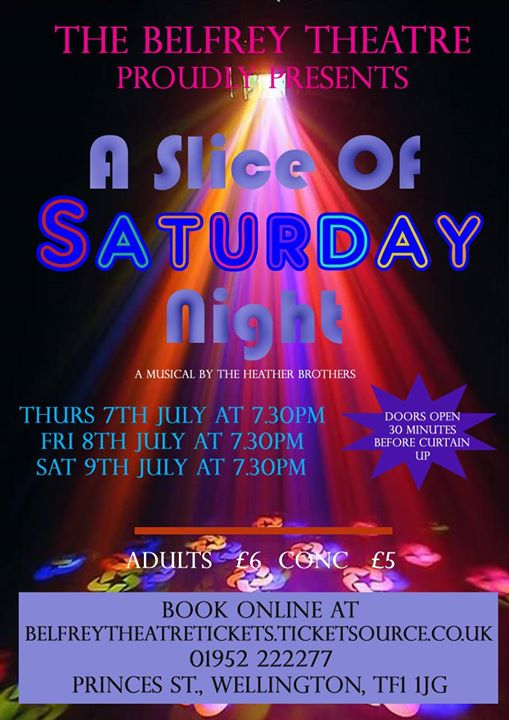 A chance to read through our Summer Musical A Slice of Saturday Night before the auditions. Age minimum of 13!
A Slice of Saturday Night is a musical pastiche that takes you spinning back to the Swinging decade to celebrate the etertnal embarrassment of teen age … girls in mini-skirts and boys in Chelsea boots sing songs about teen trauma that sound like all those 60s hits you've heard on retrospective shows
Please note that since this was added to the calendar stuff may have changed.  It's not my fault, it just happens sometimes.