AfroCaribFest
July 28, 2017 @ 7:00 pm

-

11:30 pm
Event Navigation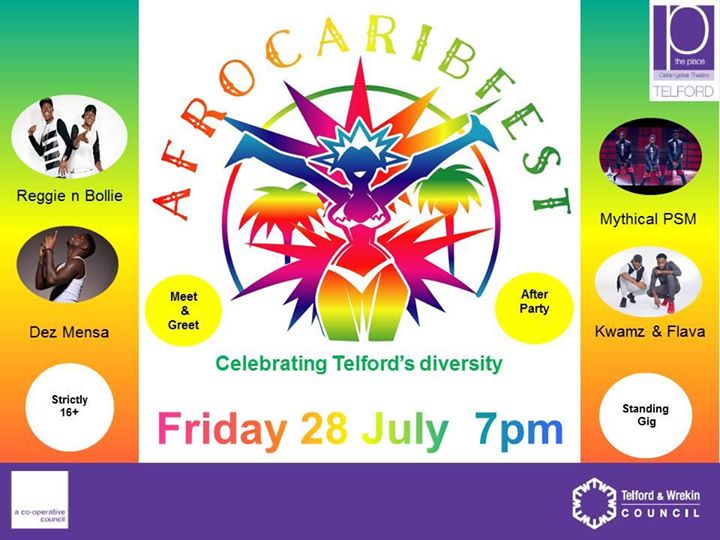 It's the 1st annual AfroCaribFest event here in Telford, bringing you live musical performances from the XFactor and BGT acts such as Reggie n Bollie, Dez Mensa and Mythical PSM, and exciting entertainment from other local and regional artists.
The AfroCaribFest merges two rich cultures, African and Caribbean, in an effort to build community, bridge social, cultural and economic gaps through sharing music, dance, mouth-watering ethnic cuisine, arts and culture, and invites people of all ages and backgrounds to experience the richness of the Telford's diverse communities.
Presented by the Centric Club with support of the 3rd Generation, the event fosters civic pride and demonstrates the richness of the Afro-Caribbean cultures and other ethnic groups that make up the fabric of Telford.
Please note that since this was added to the calendar stuff may have changed.  It's not my fault, it just happens sometimes.