Alice Auditions
Event Navigation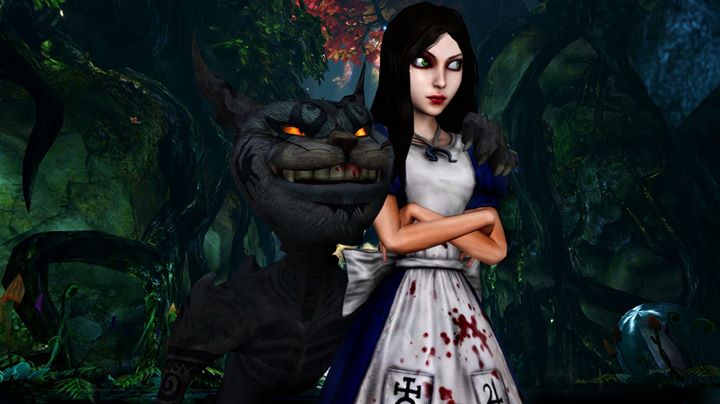 Auditions for Belfrey Players one act play Alice, written by Laura Delves
Please note you must be age 16+ to audition for this production!
Characters
Alice (Female)
Alice lost her parents and to a house fire. She fell into a catatonic state and was condemned to Hills Edge Asylum for treatment. There she has remained for roughly 7 years, suffering from her own guilt. One night, the White Rabbit comes to her and tells her she must return to Wonderland. Alice is terrified of what Wonderland has become and is afraid of the Queen. The only ones she trusts are White Rabbit & Cheshire Cat. Alice appears stable but gradually breaks down in her journey as she uncovers the horrors in Wonderland.
Red Queen aka Queen of Hearts (Female)
The insane murderous dictator who rules over Wonderland without mercy. She is feared by all including Alice. Queen of Hearts is actually the embodiment of Alice's illness, being the very incarnation of Alice's guilt, anger, regression and all feelings negative.
The Cheshire Cat (Male)
He often speaks in riddles and gives cryptic (and sometimes nonsensical) advice. He is an ally to Alice and wants to help her save what Wonderland has become.
The White Rabbit (Male or Female, played as Male)
The White Rabbit is constantly worrying over punctuality, and he always seems to be in a hurry like in the original tale. The Rabbit is the one who brings Alice back to wonderland and is a dear friend.
Mad Hatter (Male)
The Mad Hatter is the voice of the story and is no longer the tea party-loving hatter that he was during Alice's last visit to Wonderland. He is now psychotic, literally gone mad. He owns the Hatter's Asylum where he performs experiments for the Red Queen.
The March Hare (Male or Female) & Dormouse (Female)
The March Hare, along with the Dormouse, has fallen victim to the insane experimentation of the Red Queen. Hare is sly, intimidating and aggressive.
The Dormouse is prone to dozing off. She is seemingly oblivious to the fact that she is no longer enjoying tea with his friends. She is quiet, shy and naive.
Tweedle Dee & Dum (Male or Female)
The Tweedles are grotesque siblings with no respect for personal space and have big appetites.
Mock Turtle (Male or Female)
A gentle creature in Wonderland. Sensitive and helpful
Doctor Wilson (Male)
Doctor Wilson is treating Alice at Hills Edge Asylum. Wilson seems to be skeptical of Alice ever regaining her sanity.
Nurse (Female)
Nurse working at the asylum. She assists Doctor Wilson.
Creatures (no audition for these characters)
Please note that since this was added to the calendar stuff may have changed.  It's not my fault, it just happens sometimes.