Belfrey Theatre: Kindly Leave the Stage Audition
February 16, 2016 @ 7:30 pm
Event Navigation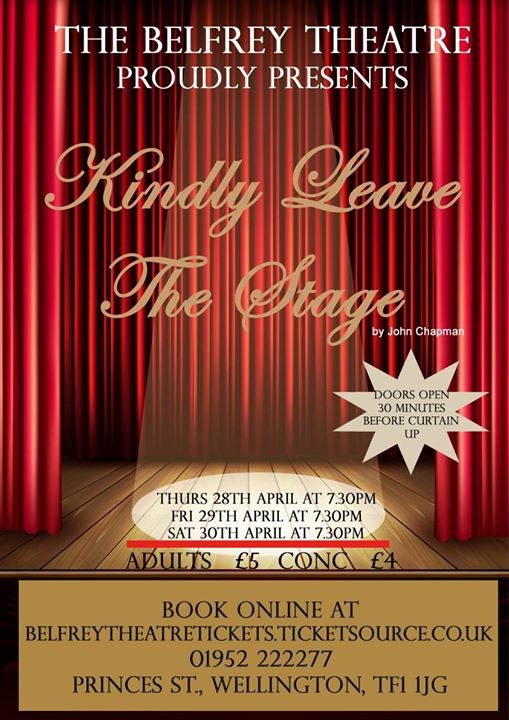 Auditions for our upcoming comedy Kindly Leave the Stage
Audition information to follow….
The marriage of Rupert and Sarah is on the rocks and their friends Charles and Madge, both of whom are lawyers, agree to handle the divorce. After the curtain has been up a few minutes, Rupert forgets his lines, has a brain storm and threatens to kill Charles in full view of the audience because he's been having an affair off stage, with Rupert's real wife, Madge. The play is a light hearted tilt at the complete theatricality of stage folk.
Please note that since this was added to the calendar stuff may have changed.  It's not my fault, it just happens sometimes.