CATS: Auditions
September 9, 2017 @ 12:00 pm

-

6:00 pm
Event Navigation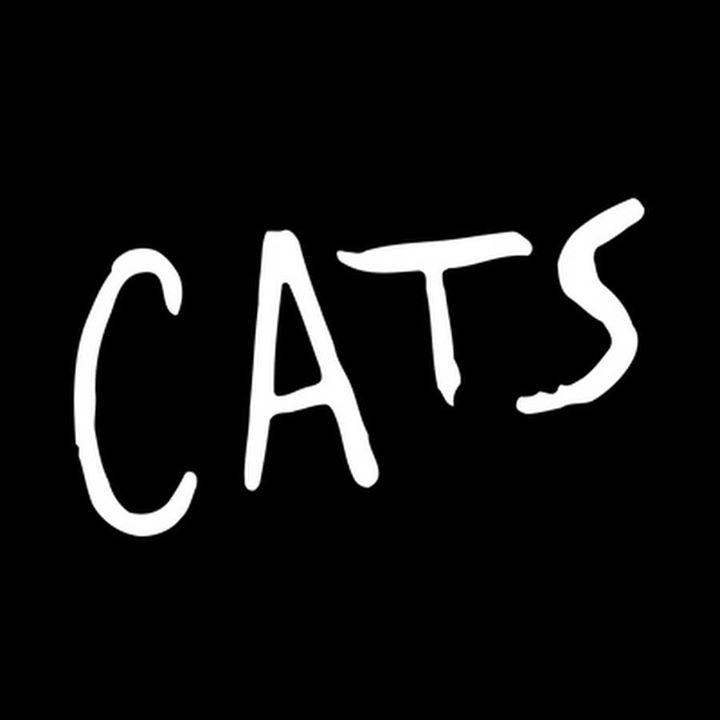 TACT Autumn Term 2017
CATS
Director: BOBBY STANDLEY
Musical Director: ROSS DOODSON
Choreographer: REBECCA HAYDON
Andrew Lloyd Webber's CATS
Based on T. S. Eliot's Old Possum's Book of Practical Cats, the show is set amongst a larger-than-life junkyard playground and is alive with our favourite feline characters including Rum Tum Tugger, Mr. Mistoffelees, Macavity, Grizabella and Skimbleshanks.
The Jellicle Cats come out to play on one special night of the year – the night of the Jellicle Ball. One by one they tell their stories for the amusement of Old Deuteronomy, their wise and benevolent leader, who must choose one of the Cats to ascend to The Heaviside Layer and be reborn into a whole new Jellicle life.
AGE RANGE
The Arts Centre Telford is producing this musical as a joint junior and senior youth theatre project, combining some of our most experienced young performers with those new to the musical theatre stage. The age range for performers is Year 3 –
age 21. New members are very welcome.
AUDITIONS
Saturday 9th September 2017 @ The Arts Centre Telford, Holyhead Road, Ketley, Telford. Registration: 12noon Auditions begin: 12:15pm Auditions end: 6pm
You do not need to prepare anything for the auditions – you will take part in a workshop and be asked to showcase your performance ability and talent during the course of the audition session. Please ensure that you wear black clothing, preferably TACT uniform, and trousers/shoes suitable for dance.
You will be required to register and pay your membership fee in full before you will be able to audition. Unfortunately, delayed membership fees cannot be accepted.
MEMBERSHIP FEE / TICKET SALES OBLIGATION
Existing members will now be used to the ticket sales obligation being built into our membership fees. There are two reasons for using this system:
1) It ensures that the cast have a large and enthusiastic audience to perform to.
2) Parents and members can shift the financial burden of a large membership fee, which might be unmanageable, to ticket sales, which they would inevitably be organising in any case.
By means of an explanation: You pay your chosen membership fee on the day of the auditions on Saturday 9th September 2017 and then buy the tickets allocation (at £12.00 each) from the TACT Box Office before the stipulated date: Saturday 16th December 2017.
Tickets will be on sale from Saturday 23rd September 2017.
Payment Arrangement
MEMBERSHIP FEE paid in full on September 9th September 2017.
TICKET SALES OBLIGATION
to be purchased by Saturday 16th December 2017.
Plan One: You pay £40 and sell 16 tickets.
Plan Two: You pay £88 and sell 12 tickets.
Please note some important points regarding ticket sales:
– Tickets are priced at £12.00 each.
– Tickets cannot be returned or exchanged once they have been purchased.
The administrative process of dealing with ticket returns for large casts is particularly complex and time consuming and we simply do not have the capacity to manage this. Tickets bought through TACT cannot be exchanged or returned to TACT or Oakengates Theatre. This policy will apply to all tickets and all members and we will be asking Pauline, who runs the TACT Box Office, to decline all ticket exchange requests. Heather and her team at Oakengates Theatre will also decline ticket exchange requests.
REHEARSALS
Rehearsals will take place on Saturdays at TACT, Holyhead Road, Ketley.
Rehearsals are from 12noon-4pm.
Performers are expected to attend rehearsals in black clothing, preferably TACT uniform. If performers are not wearing TACT uniform, they need to wear plain black clothing (no logos) suitable for movement.
PERFORMANCES
Saturday 27th January 2018
Sunday 28th January 2018
Shows @ 2pm & 7:30pm
Oakengates Theatre
ENQUIRIES
You can get further information about CATS by emailing
admin@theartscentretelford.com.
Thank you for your continued support and we look forward to working with you / your child(ren) in the future.
Bobby Standley Ross Doodson Ruth Standley
TACT Proprietors & Company Directors
Please note that since this was added to the calendar stuff may have changed.  It's not my fault, it just happens sometimes.