Cymbeline – RSC Live 2016
September 28, 2016 @ 7:00 pm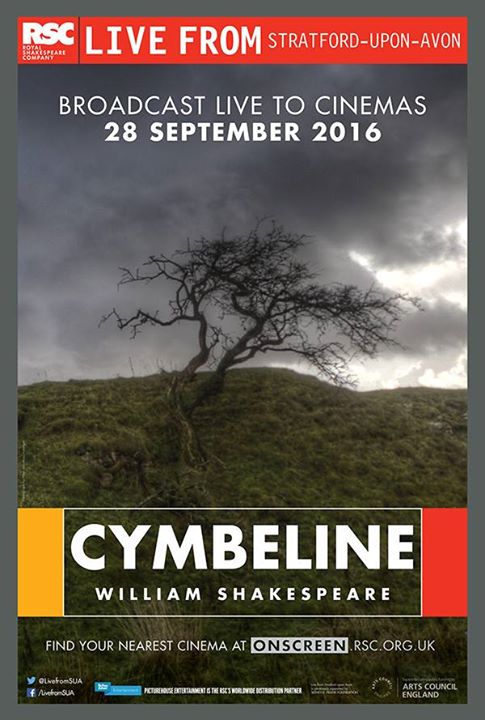 Melly Still directs Shakespeare's rarely performed romance of power, jealousy, love and reconciliation.
Troubled Cymbeline (Gillian Bevan) rules a divided Britain. Two sons were stolen in infancy, the only surviving heir to the throne being Innogen (Bethan Cullinane). But Innogen has secretly married her commoner sweetheart, Posthumus. Enraged, Cymbeline banishes Posthumus to Rome. In exile, he's tricked by the scheming Iachimo into believing that Innogen has been unfaithful to him and embarks on an impulsive, jealous plan to have her murdered. Infrequently performed today, this new production of Shakespeare's powerful tale of deceit, pursuit and seduction is directed by Melly Still, who designed Tales from Ovid and Midnight's Children for the RSC. Her directing credits include The Cunning Little Vixen for Glyndebourne Opera and Coram Boy for the National Theatre.
Gillian Bevan makes history as the first woman to take the role of Cymbeline for the RSC. Bethan Cullinane makes her RSC debut as Innogen.
Please note that since this was added to the calendar stuff may have changed.  It's not my fault, it just happens sometimes.