IMAX 3D Star Trek Triple Bill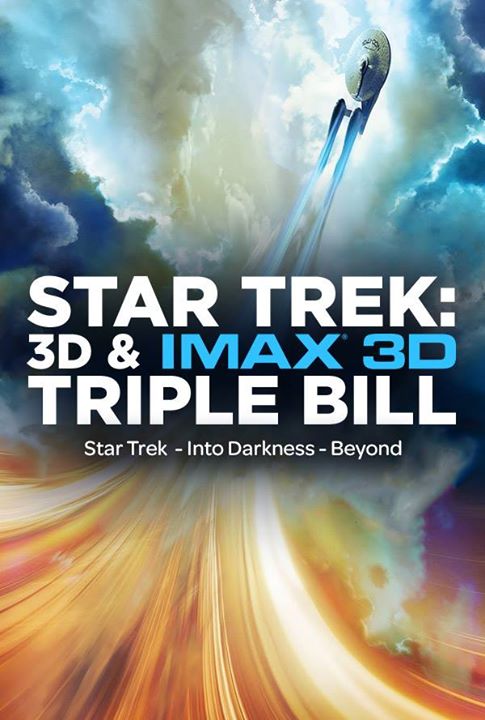 Star Trek (2009)The brash James T. Kirk tries to live up to his father's legacy with Commander Spock keeping him in check as a vengeful, time-traveling Romulan creates black holes to destroy the Federation one planet at a time.
Star Trek Into Darkness (2013)After the crew of the Enterprise find an unstoppable force of terror from within their own organization, Captain Kirk leads a manhunt to a war-zone world to capture a one-man weapon of mass destruction.
Midnight screening of Star Trek Beyond: The USS Enterprise crew explores the furthest reaches of uncharted space, where they encounter a mysterious new enemy who puts them and everything the Federation stands for to the test.
Please note that since this was added to the calendar stuff may have changed.  It's not my fault, it just happens sometimes.