Independence Day Double Bill at Cineworld
Event Navigation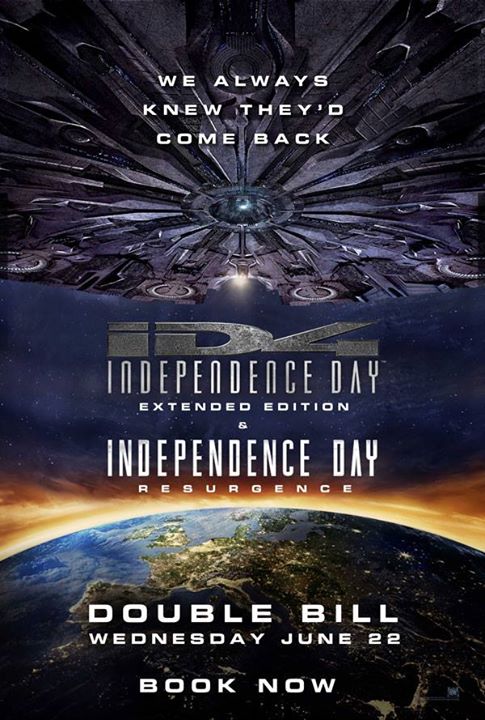 The aliens are back in the long-awaited sequel to the 1996 smash hit.
Twenty years on from the alien invasion of 1996, the Earth is now protected by a defence program made from the salvaged technology from the crashed UFOs. But before the aliens were defeated two decades ago, they sent a distress signal to their other battalions and now the response is here – a battle fleet even larger and more powerful than the last one. Is this the end for planet Earth…?
After the first Independence Day redefined the event movie genre, the next epic chapter delivers global spectacle on an unimaginable scale. Jeff Goldblum returns as scientist David Levinson, now in charge of Earth's defence system, alongside Bill Pullman (President Whitmore) and Brent Spiner (Dr. Brackish Okun), while new faces include The Hunger Games' Liam Hemsworth and – as the son of Will Smith's character from the first movie – Jessie Usher as US pilot Dylan Dubrow-Hiller.
Please note that since this was added to the calendar stuff may have changed.  It's not my fault, it just happens sometimes.