King Lear – RSC Live 2016
October 12, 2016 @ 7:00 pm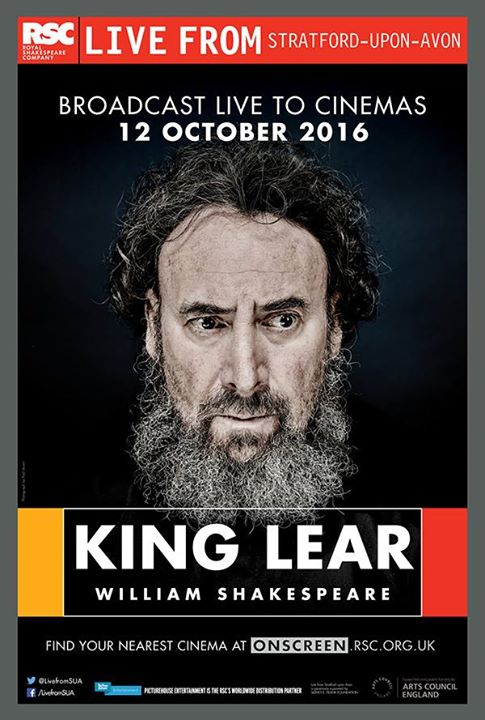 Esteemed stage actor Anthony Sher returns to the realm of Shakespeare's timeless tragedy.
King Lear (Anthony Sher) has ruled for many years but age is finally catching up with him. Realising that his time will soon be at an end, he makes plans to divide his kingdom between his children, looking to pass on the burden of power. However, he cannot foresee the torment and turmoil that will ensue when he misjudges the loyalty of his own offspring, who ultimately leave him alone and desolate in the wilderness. At the end of his tether, the once mighty Lear is compelled to reflect on the state of his life and the mistakes he has made.
King Lear is one of Shakespeare's most famous and powerful works, and returning to the title role is the acclaimed Anthony Sher, a veteran stage performer who has electrified in the likes of The Tempest, Othello and The Winter's Tale for the RSC.
Please note that since this was added to the calendar stuff may have changed.  It's not my fault, it just happens sometimes.