Nerve – Unlimited Screening
Event Navigation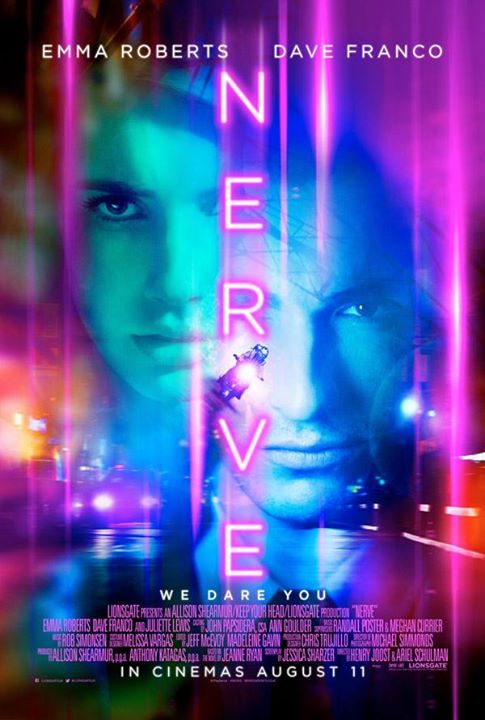 An online game spirals out of control with devastating consequences in this terrifyingly topical thriller.
Student Vee Delmonico (Emma Roberts) is teased by her pals for being so safe and risk-averse. To prove them wrong, she agrees to sign up for Nerve – the exciting new Truth or Dare-style online game that's just gone viral. Participants are divided into watchers and players. As a player, Vee takes directions from the hordes of anonymous watchers. They swiftly hook her up with fellow player Ian (Dave Franco) for some initially innocent challenges. But things soon take a turn for the dangerous, and Vee finds herself trapped on a sinister thrill-ride that she's unable to get off. Adapted from Jeanne Ryan's cult young adult novel of the same title, this is a tense, high-stakes thriller inspired by the dark side of reality TV and online gaming. Co-directors Henry Joost and Ariel Schulman's credits include 'Catfish' and two 'Paranormal Activity'
Please note that since this was added to the calendar stuff may have changed.  It's not my fault, it just happens sometimes.