Paul Parker & all the Right Friends
Event Navigation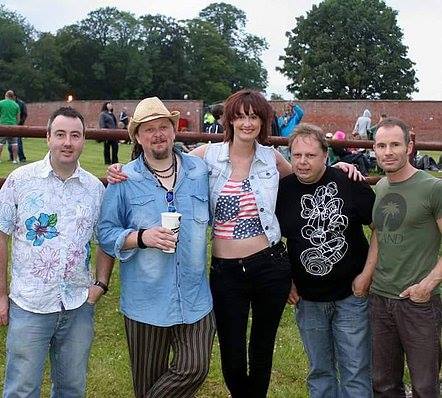 Come and experience Paul and his band on theirsecond visit to the New Inn. Paul & the band continue to follow our path to bring you rootsy Americana, Folk and Blues. Our influences are too many and varied to list but think of the sound of Tom Petty and REM combined with the Levellers and you're getting pretty close.
We have two full albums to our credit so far 'Comin' Home' and
'Hurtin' Without you', and a three track EP 'Right for the Sun'. These
contain all original material. We also play a wide range of covers,
again too many to list but we do have a song list we keep adding to
which you can access on our site.
The full five piece line up consists of Paul Parker (Vocals/ Acoustic
and Electric guitar/Ukulele/Mandolin/Banjo), Adelle Parker
(Vocals/Harmonica/Percussion), Phil Rose (bass) Roger Preston (Guitar/Ukulele) and Matthew Parton (Drums).
We pride ourselves on having a wide ranging set which is dynamic in
volume and intensity. If you want to sit and listen that's great. If
you wanna dance? It's all good!!
If you like music that's real and 100% live come see us, and if you
want to take us home buy a cd! We're messy house guests and we do have families of our own you know!
So don't be a stranger check out the gig list and come see us, and
thank you for your interest.
PP and All the Right Friends
Please note that since this was added to the calendar stuff may have changed.  It's not my fault, it just happens sometimes.