Tadlop Presents Cinderella by Rodgers & Hammerstein
October 26, 2016 @ 7:30 pm

-

October 29, 2016 @ 10:30 pm
Event Navigation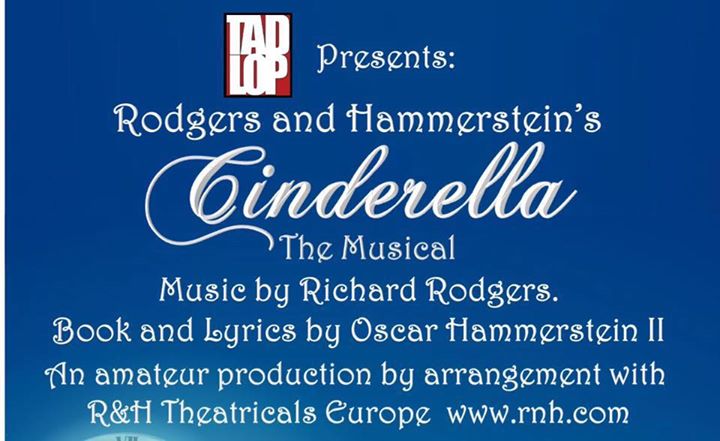 TADLOP are returning to Oakengates with their autumn musical "Cinderella"
Originally written in 1957 as a TV star vehicle for a young Julie Andrews, the show has seen several revivals and has been rewritten to include even more classic Rodgers & Hammerstein songs, including "The Sweetest Sounds", "Ten Minutes Ago" and "Impossible".
Directors: Louisa Kempster & Sue Pointon
Musical Directors: Ryan Sayce & Jack Pierce
Choreographer: Lydia Farnham
The Cast
Cinderella – Sammi McSporran (Wed, Thu & Sat Evening)
Cinderella – Sian Kyle (Fri Evening & Sat Matinee)
Fairy Godmother- Amy Briggs
Prince Christopher- Adam Wheeler
King Maximillion- Richard Lecrivain
Queen Constantina- Helen Madden
Royal Stewards- Rich Kee & Rachel Cuthbert
Stepmother- Barbara Devey
Grace (Stepsister)- Lyndsey Bird
Joy (Stepsister)- Hannah Palmer
Tickets are available from the box office, or contact our Ticket Secretary Annie Crozier or any member of the cast to purchase tickets directly from TADLOP.
This show is suitable for all ages, and there will be a Saturday matinee including an opportunity for children to meet the cast.
Please note that since this was added to the calendar stuff may have changed.  It's not my fault, it just happens sometimes.