Tadlop presents JUST SO
April 20, 2017 @ 7:30 pm

-

April 22, 2017 @ 7:30 pm
Event Navigation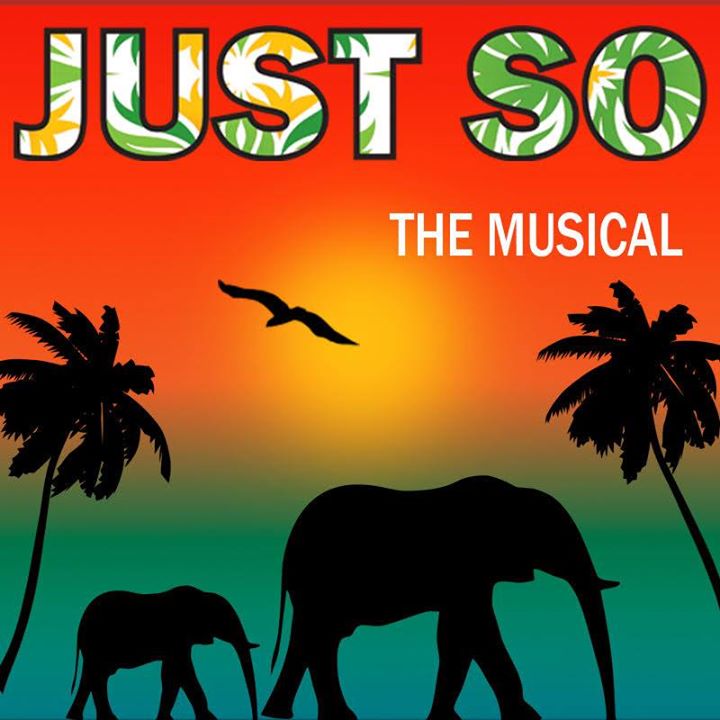 TADLOP (Telford and District Light Operatic Players) present their Spring production for 2017, JUST SO, and we're moving into a new venue: the brand new theatre at Telford Priory School.
JUST SO is a delightful telling of Rudyard Kipling's immoral "Just So Stories", which offer quirky origins for how animals came to be as they are, such as "How the Rhinoceros Got His Skin", "How the Elephant Got His Trunk" and "How the Leopard Got His Spots". These classic tall tales are revitalised with a witty script and an eclectic collection of unforgettable songs, combining distinct stories into a single narrative.
The Eldest Magician creates all of the world's animals, but is disappointed to realise that they all look the same. He gives every creature the mission to discover what makes them unique. The curious Elephant's Child and the defeatist Kolokolo Bird travel across Africa, encountering colourful characters along the way, to challenge the crab Pau Amma and stop him playing with the sea. Along the way, the mismatched pair and their new friends discover who they are destined to be, so that they may embrace their uniqueness and become "Just So".
TICKETS:
Thursday 20th, Friday 21st & Saturday 22nd April, 7:30pm – £12 per ticket
Saturday Matinee, 2:30pm – £10 per ticket
The Matinee performance will be enhanced by additional activities for children, including face painting.
Related Events
Please note that since this was added to the calendar stuff may have changed.  It's not my fault, it just happens sometimes.