The IMAX Film Fest 2016
February 27, 2016 @ 11:00 am
Event Navigation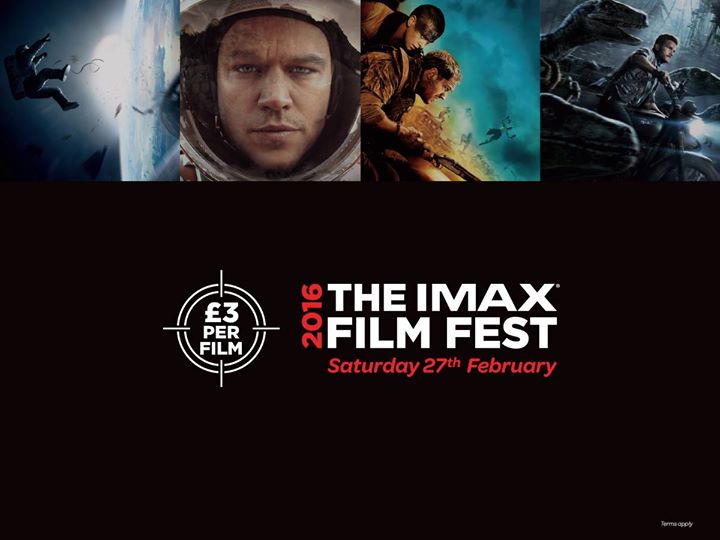 The IMAX Film Fest gives you another chance to see some of the best films as they were meant to be seen for £3 per film for one day only.
4 great films:
Gravity
The Martian – IMAX UK exclusive
Jurassic World
Mad Max: Fury Road
Some films have just got to be seen in IMAX– the epic scale and jaw-dropping special effects feel more real. It's an immersive experience that puts you right at the heart of the action.
It's an experience we want everyone to enjoy – so we've created The IMAX Film Fest, It's too good to miss so book now at http://www1.cineworld.co.uk/imax-film-fest
Please note that since this was added to the calendar stuff may have changed.  It's not my fault, it just happens sometimes.