The Roses of Eyam Audtion
July 1, 2016 @ 7:00 pm

-

9:30 pm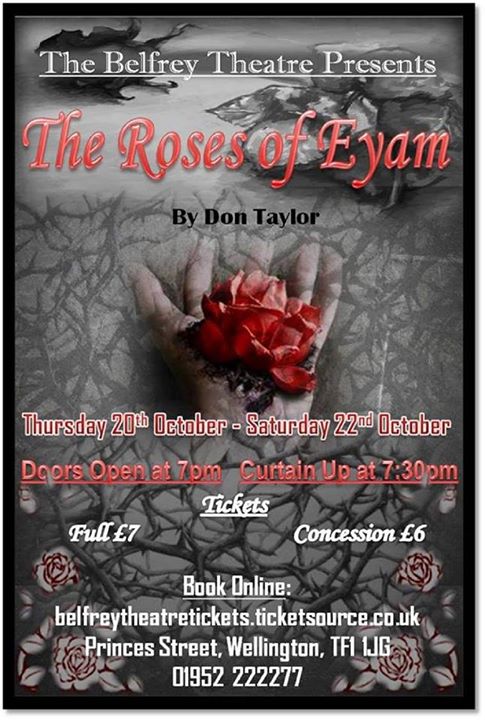 Auditions for our October production The Roses of Eyam
This is the true story of a village in Derbyshire set in 1665 during the English Civil War. There is tension in the air due to the presence in the village of rectors from opposing factions. The local tailor takes delivery of a box of wet clothes from London which he dries in front of the fire. The next day he's dead from a mysterious, unsightly disease. Over the next few months many more people die, and it is a while before anybody realizes that this disease is the dreaded plague. The severity of the outbreak calls for the two rectors to come together and in the end, the village voluntarily isolates itself for fourteen months to stop the plague from spreading around the countryside.
There are 52 characters in this play, so I wont be auditioning all of the parts individually. If you are interested in a part as a member of the village, please choose one of the audition pieces to show in the audition room. Here are the individual parts I will be holding auditions for;
Mompesson (Male)
Catherine Mompesson (Female)
The Bedlam (Male)
Old Unwin (Male)
Merril (Male)
Howe (Male)
Stanley (Male)
Rowland Torre (Male)
Emmot Sydall (Female)
Mrs Cooper (Female)
Please note that since this was added to the calendar stuff may have changed.  It's not my fault, it just happens sometimes.