Unlimited Screening – Bad Moms
August 18, 2016 @ 8:15 pm
Event Navigation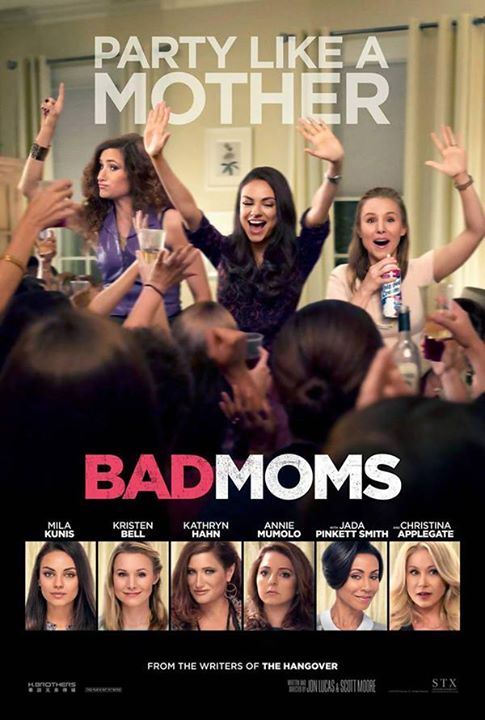 Mila Kunis leads a trio of stressed-out mothers on a fun-packed binge in this outrageous comedy.
Amy Mitchell (Mila Kunis) is a perfect mum. She's got a great marriage, a lovely home, a high-powered career, two bright children and even a lovely dog. But underneath the capable facade, she's at bursting point through exhaustion and the pressure to conform. Rather then cracking up, she joins forces with Kiki (Kristen Bell) and Carla (Kathryn Hann) – two other mothers who desperately need to let off steam. Together, they cast off their inhibitions and let down their hair for a full-on, freedom-embracing frenzy of wild partying. This sets the trio on course for a spectacular bust-up with overbearing PTA perfectionist Gwendolyn (Christina Applegate).
Written and directed by 'Hangover' writers Jon Lucas and Scott Moore, the wickedly funny, deliciously cast 'Bad Moms' will strike a chord with over-worked mums and raunchy comedy enthusiasts alike
Please note that since this was added to the calendar stuff may have changed.  It's not my fault, it just happens sometimes.