Unlimited Screening – Mother's Day
Event Navigation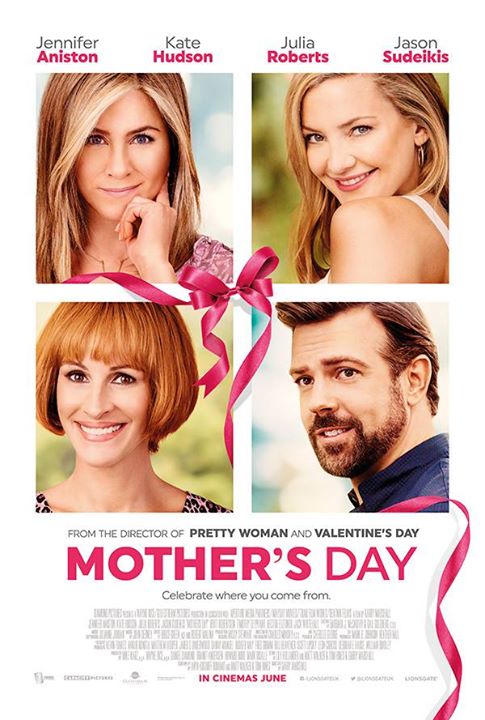 An all-star cast assembles for this heartwarming comedy about the importance of mothers.
As Mother's Day draws to a close, a host of disparate characters reflect on their relationships with their mums. Among the ensemble: divorced mother-of-two Sandy (Jennifer Aniston) and successful writer Miranda (Julia Roberts) who gave up her only child Kristin (Britt Robertson) for adoption. Meanwhile, Kristin herself looks to track her mother down on the advice of her close friend Jesse (Kate Hudson) who must deal with her own parents' collapsing marriage. The lives of these various characters soon intermingle in surprising ways.
Following his hit ensemble comedies Valentine's Day and New Year's Eve, director Gary Marshall (the man also behind Julia Roberts classic Pretty Woman) now brings us another sweetly sentimental story of love, only this time with a decidedly maternal twist. The starry line-up also includes Jason Sudeikis and Britain's very own Jack Whitehall.
Please note that since this was added to the calendar stuff may have changed.  It's not my fault, it just happens sometimes.