Unlimited Screening – The Nice Guys
Event Navigation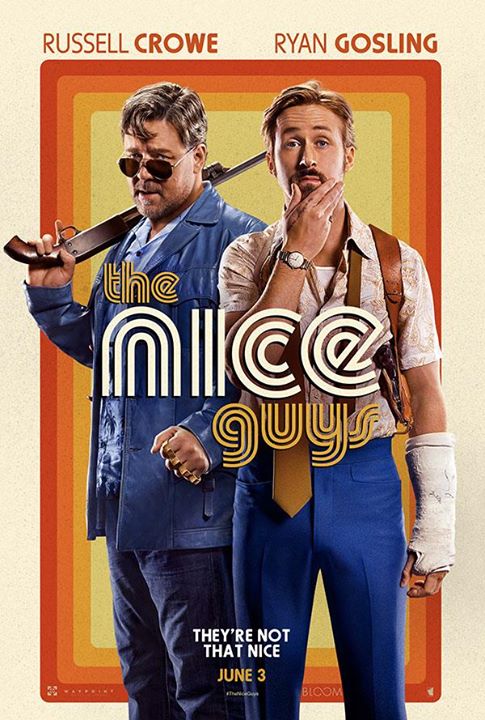 Russell Crowe and Ryan Gosling are a chalk and cheese duo in this fast-talking comedy-thriller.
Holland March (Ryan Gosling) is a down-on-his-luck private eye barely scraping a living in 1970s Los Angeles. Jackson Healey (Russell Crowe) is a tough guy enforcer who thinks with his fists. When these two polar opposites are unexpectedly thrown together in the search for a missing girl, a darkly hilarious and fast-moving mystery unfolds as they plunge ever further into the city's seedy, neon-inflected underbelly.
Lethal Weapon writer Shane Black returns to the territory of his critically acclaimed directorial debut Kiss Kiss Bang Bang with this snappy and irreverent buddy comedy, one that brings the 1970s roaring back to life in all its flare-trousered glory. Gladiator's Russell Crowe and Drive's Ryan Gosling make for unexpectedly hilarious partners in crime whilst the supporting cast includes Oscar winner Kim Basinger.
Please note that since this was added to the calendar stuff may have changed.  It's not my fault, it just happens sometimes.