Marc Langford of Marcos Deli, Telford
Catering is a tough business for anyone.  Often unsociable hours and hot, hard work, but what if you are a dialysis patient and need to attend hospital three times a week?  This is the dilemma that faced 23 year old Marc Langford from Telford, so he decided to start his own business!
Marco's Deli is a breakfast/lunchtime meal delivery service to local businesses in Telford providing freshly made food with ingredients that are sourced locally. They also cater for large functions such as weddings, funerals, christenings, birthdays and corporate buffets.
What was the trigger point that made you decide to start your business?
Due to attending hospital three times a week for Dialysis I wanted the flexibility that working for yourself brings. I also wanted to prove that I wouldn't let my health prevent me from doing what I wanted to do, which is to own and run my own business.
How will you know if you have been successful?
Once I can cover all of the bills and have money spare to live, then I will feel I have been successful.
What do you see as the major hurdle to being successful?
Getting the business 'out there' and well known. It's a struggle starting something from scratch and building it to become a well known and successful catering company – but with determination and referrals from our existing customers I'm sure we will get there!
Who would be a great contact for you?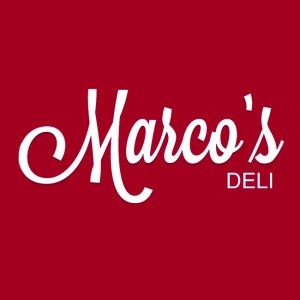 Any companies or individuals who are able to give me free advertising or promote my business to help get us known. Our marketing budget is pretty tight as we've only just started up so we need all the help we can get from the community!
What advice would you offer to people thinking of starting a business?
Do it! Don't doubt yourself. If you've got an idea that you believe in then don't let anybody tell you otherwise. And if you do fail, then at least you can say you tried.
If you won £250,000 at the bingo, what would you spend it on?
Expansion! 🙂
You can follow @Marcos_Deli on twitter
Marco's Deli
Ketley Business Park, Telford, Shropshire
http://www.marcosdeli.co.uk 
Phone Number: 01952 256302