Ice Cream Mans Jingle v2.0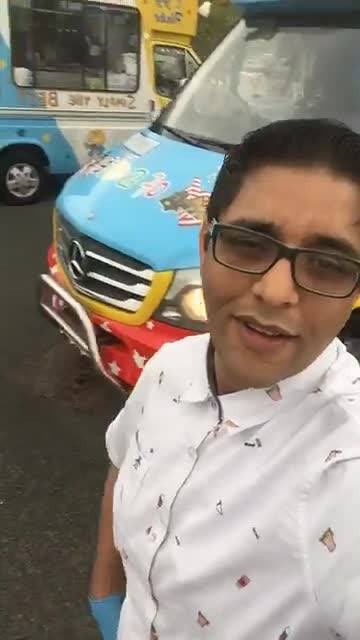 Ice Cream Mans Jingle v2.0
Greensleeves was a familiar tune in spring summer and autumn evenings when I was a kid growing up.
You never knew when the ice cream man was coming round but when you heard those tunes there is always a rush to scramble about and find some change to get a Screwball, a 99 or an ice cream sandwich.
Roll on far too many years and these days Mr Tee, an ice cream entrepreneur has taken to Facebook to promote his business and it's taking off like a Rocket. Fab.
Using Facebook live videos to show people exactly what treats and desserts they can buy along with promoting the location and working until 10:30 p.m. Mr Tee is breaking and making all the rules.
Have you used Mr Tee?
https://m.facebook.com/story.php?story_fbid=805143259634635&id=768083333340628
TELFORD!!!!!
We are @ ASDA superstore now till 10:30pm
Many thanks to all that visited us at the Hare & Hounds and also the Plough💙
We hope you enjoyed your treats🍰🍭🍫🍪🍦