Defined Ridez Presents Our 10th Anniversary Meet
Defined Ridez 10th Anniversary Meet
Sunday evening on Red Oak Car Park is the location of the special meet for Telford Car club, Defined Ridez.
The club are raising money for Telford Mind, and there are stalls, competitions including Telfords lowest car!
https://www.facebook.com/events/671546236385947/?ti=cl Defined Ridez Presents Our 10th Anniversary Meet In Aid Of @[100152496740141:274:Telford Mind].
Telford Mind is an independent voluntary organisation that is affiliated to national Mind. It exists to promote and support better Mental Health in Telford and Wrekin. Registered Charity No. 516444.
Been a while since we had a summer meeting so here we go !
Our meets are now as always held at Red Oak Car Park Telford Town Centre. We've several other clubs/companies on board for the evening.
CAR LIMBO ! Whos got the lowest car in Telford !
TYRE IRONMAN ! Whos got the biggest guns in Telford !
@[779875552034798:274:Defined Detail] ! Resellers for @[106381462225:274:Autobrite Direct LTD] ! Freebies Prizes !
Desert Van !
Sweet stall
@[269804143356369:274:Defined GraphiX] Stickers. Vehicle Graphics Merch
Maccies Discount 😉
Hope you can all join us old and new in celebrating our 10th Birthday 🙂
#RESPECT
No anti social behaviour, Police on site, your details will be handed over if you act a fool.
£2 Charity Donation £1 Parking Fee on Exit
Any companies wishing to get involved please message @[725855165:2048:Rhys Fenton]
We are holding a raffle !
Tickets are available to purchase in store at Defined Detail or from Defined Ridez staff members at Sunday Service meets on the 11th and the 18th.
All money raised will be donated to #TelfordMind
Prizes are coming in thick and fast
Huge thank you to local companies who are getting involved so far we have prizes from
@[269804143356369:274:Defined GraphiX] 10th anniversary Hoodie
@[1597437506933059:274:Ultimate Tinting] Full Standard Rear Tint
@[231707443565391:274:Priorslee Motor Services Ltd] FREE MOT
@[100001608686705:2048:Smyths Telford]
@[147503151973978:274:B&M Bargains] Toys
@[254411274154:274:Euro Car Parts] Free vehicle service Kit
#RnSautos Free Vehicle Services
@[279598795529079:274:Cineworld IMAX Telford] Telford 2 Tickets
@[292203297548619:274:Krispy Kreme Telford Centre] Loads a dounuts
@[187664481667408:274:The Works]
@[165717426809128:274:Starbucks Welcome Break – Telford North]
@[595855200521322:274:C & S AutoCare Service Centre] Air con Recharge
@[255450304471667:274:Motorcare Madeley] FREE MOT
@[116469368390380:274:Wyevale Garden Centres] Tool Bag Stool
@[1303045003058553:274:Questing Knight Games] Airfix Model
@[815021335210491:274:Perfect Polish] £125 prestige Valet
Vintage Tea Room
Bath Bombs
@[155582274462333:274:The Pirate Pit] Vouchers
@[1375500662696380:274:Jungleland Telford] Vouchers
#cdp Canvas
@[1600435330192481:274:Flower Shack Telford] £20 Voucher
@[877528592300062:274:Priorslee Motor Spares] Cleaning kit
#DetailDaily Maintanence valet
Any other companies who wish to donate to this wonderful cause do not hesitate to contact us for how you can get involved.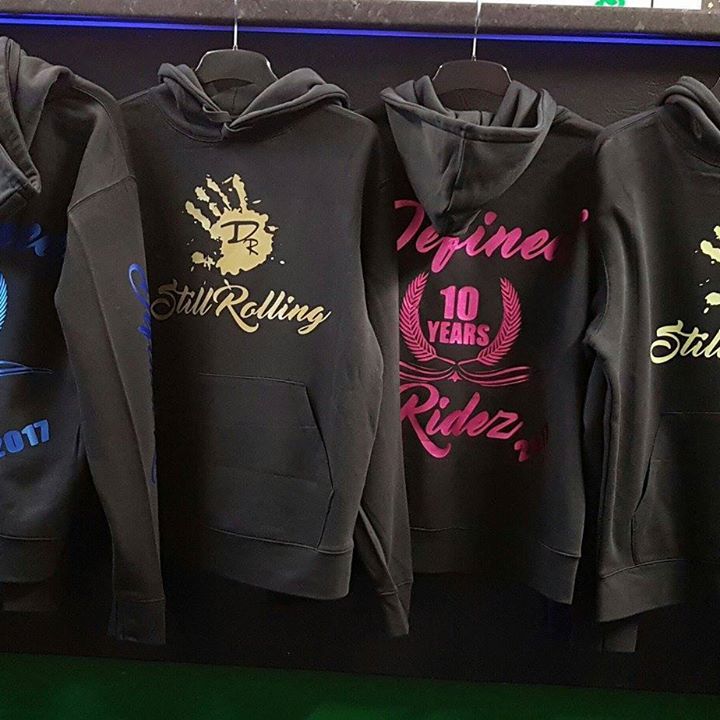 119 people going