Can you help Wellington crowdfund a new Art Trail?
Last month, Wellington H2A celebrated its 10th anniversary – that's ten years and hundreds of volunteer hours of work to brighten up Wellington with community events like Charter Day, Sounds in The Square and the Midsummer Fayre. We're grateful for all the support we've had from businesses, residents and the town council in that time, and now, for the first time, we're asking local people to help us fund one of our projects.
Our Makers' Town Project aims to celebrate Wellington's long history of makers – from artisan craftsmen to manufacturers to artists and poets. The main focus of the project is an art trail of 'false window' murals around the centre of the town – five of which are already installed. These are largely being funded by Telford & Wrekin's Pride in Your High Street Fund, but as part of our grant agreement we need to raise some of the money ourselves. We would also like to add a couple more murals to make our Art Trail as full as it can be, telling our making story from the Middle Ages to the 20th Century.
So – if you'd like to help us reach our target, you can make a contribution here: https://www.chuffed.org/project/makers-town-art-trail
We're grateful for any amount we receive! We would also love people to share the link and give friends the chance to support the project as well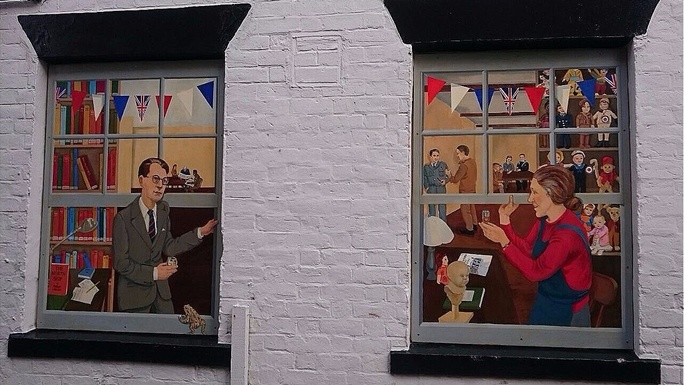 Help us tell the story of Wellington's great makers through a brand new art trail that's injecting colour and creativity into our streets!