Win a family ticket to the Harry Potter Studio Tour
Win a family ticket to the Harry Potter Studio Tour
Ironbridge Vintage Corner introduced a range of Harry Potter merchandise earlier this year which is flying out faster than a Nimbus 2000.
The owners of the shop are now holding a charity prize draw with a star prize of a family ticket to the Harry Potter Studio Tour, perfect for any HP fan.
The shop is open 7 days a week and can be found in Merrythought Village, Ironbridge
To find out more, check this out…
https://m.facebook.com/story.php?story_fbid=2130585653634440&id=1187586727934342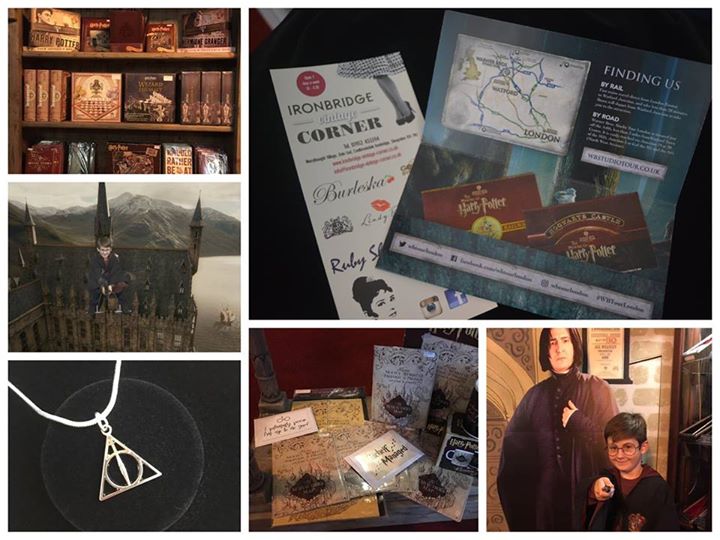 CHARITY PRIZE DRAW! WIN A FAMILY TICKET TO HARRY POTTER STUDIO TOUR LONDON!
Win a family ticket (2 children & 2 adults) to Harry Potter World in London, with Ironbridge Vintage Corner.
Free entry into the draw with every in-store purchase at Ironbridge Vintage Corner or purchase a ticket for £3.00 which goes to our nominated charity Pilgrim Bandits.
Closing date Saturday 25th November 2017 7pm. Draw takes place Sunday 26th November 12pm.
Terms & conditions:
Entries are in-store only.
One free entry per purchase/visit.
You must be over 16 to enter.
Purchased ticket money goes to Pilgrim Bandits Charity.
Dates are to be arranged directly with Warner Bros. Studio.
Must be able to arrange own travel.
Ticket must be collected in person.
Draw in aid of charity complies with Warner Bros. Studio's terms and conditions.
Draw will be conducted by Cllr Nicola Lowery.