Last Day to Vote for Jackfield Project
the Jackfield Stabilisation project won the Institution of Civil Engineers (ICE) West Midlands project of the year and even made a brief appearance on BBC's Midlands Today in May.
This UNESCO designated World Heritage Site, stabilisation scheme saw the hillside at Jackfield stabilised with nine rows of reinforced concrete piles and a comprehensive drainage system. The riverbank was reprofiled and reinforced with a row of mini-piles and large revetment stones. A new road was built to allow improved access for residents and businesses and part of the Severn Valley Way reconstructed with new footpaths and River Severn viewing areas.
Winning the Geotechnical and Overall awards at the ICE West Midlands event 2017, in itself was a great success. The project is now up against 2017's best UK civil engineering projects and with your help Jackfield can go even further and win the UK title. This would be a great opportunity for the community, Telford & Wrekin Council, Jacobs and McPhillips to be recognised at a national level.
The UK ICE People's Choice Award; is awarded by public vote. Please spread the message amongst your families, friends and colleagues and encourage them all to vote and make Jackfield a national winner!
The direct link to the voting page can be found here:- https://www.ice.org.uk/what-is-civil-engineering/what-do-civil-engineers-do/jackfield-stabilisation
Please note voting is open already and runs until midnight of the 1st December so please start spreading the word. The winning project will be announced on the 13th December. Fingers crossed!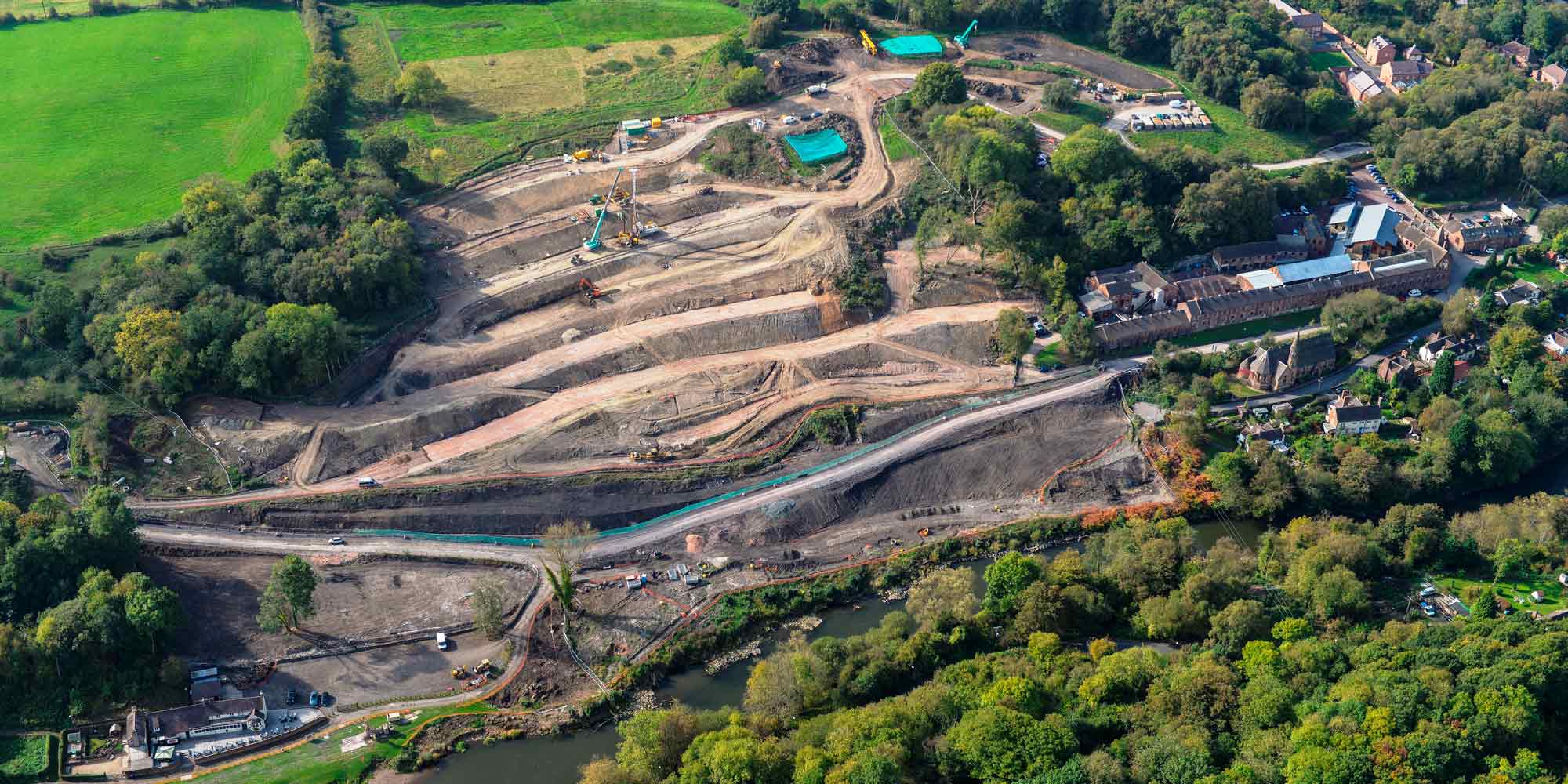 At a World Heritage site stabilise the land and improve transport links without clogging up the river.