"ომეგა მოტორს ჯგუფი" საქართველოში, პრემიუმ კლასის საავტომობილო ქუჩა გაიხსნა | ვიდეო | Rustavi2
Local MP opens road. With a twist.
MPs open lots of things, some of them could be accused of closing lots of things too, but here's local MP for The Wrekin opening a road.
Well, I say a road. It looks more like a luxury car dealership strip. A bit like the top end of Stafford Park but without the pot holes and more Bentley.
Why? Well Mark Pritchard MP is UK's first Trade Envoy to Georgia and Armenia, and the road was designed by Simone de Gale, an award winning London architect.
The road is in Tblisi, and here is the news item on the Georgian TV channel. Don't worry about the alphabet, I've not been hacked.
http://rustavi2.ge/ka/video/33590?v=2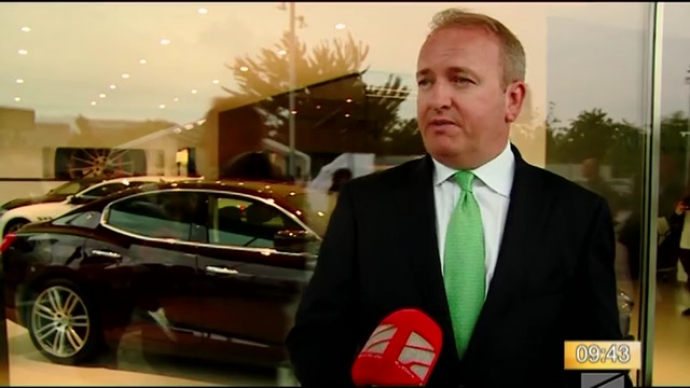 "ომეგა მოტორს ჯგუფი" საქართველოში, პრემიუმ კლასის საავტომობილო ქუჩა გაიხსნა | ვიდეო | Rustavi2
"ომეგა მოტორს ჯგუფი" საქართველოში, პრემიუმ კლასის საავტომობილო ქუჩა გაიხსნა