People urged not to climb on Telford Ducks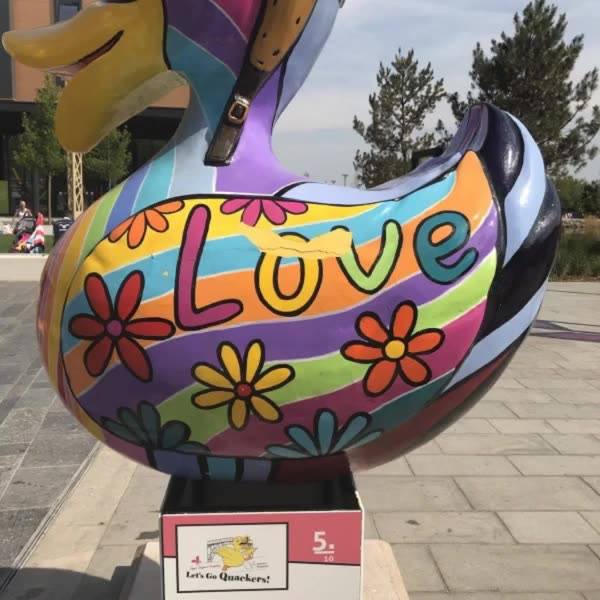 People urged not to climb on Telford Ducks
The ten huge ducks currently on display around Southwater are due to be auctioned off for charity soon, but three have sustained damage.
The ducks are bringing a lot of fun and colour to the town but people are urged not to try and climb on them because they are not designed as play equipment.
The damage has to be repaired before they can go for auction and the cost of this comes out of the money that will go to charity.
Extra security has been put in place to try and avoid more problems