New members workshop
October 29, 2017 @ 7:00 pm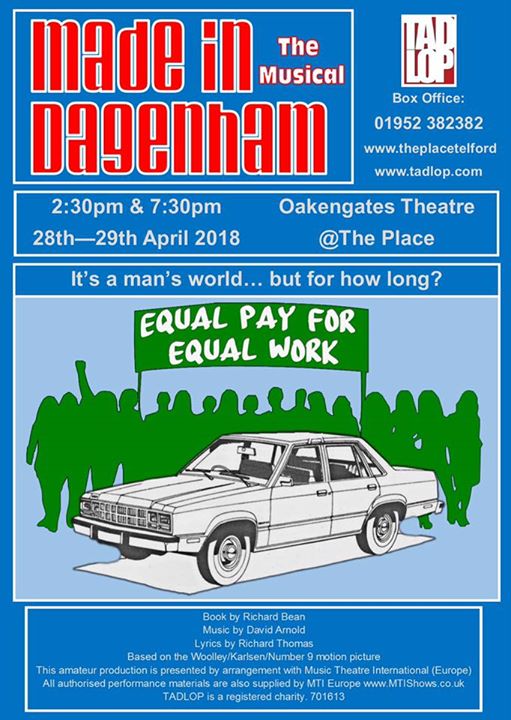 TADLOP's New Members Workshop is coming up!
The workshop is open to anyone over the age of 16 who is curious about our next production Made in Dagenham. Newcomers are welcome to meet the production team, committee and cast of TADLOP and take a practice run at learning choral parts and choreography and find out how much fun we have rehearsing for our productions.
If you're interested in backstage work, you'll be able to chat with some of our specialist members about designing costumes, lighting, sound or being a stagehand.
If you enjoy the workshop, you will have the opportunity to join the ever-growing TADLOP family. The workshop is completely FREE and there is no obligation to participate in the next show.
Please note that since this was added to the calendar stuff may have changed.  It's not my fault, it just happens sometimes.