Private landlords face "double whammy" say Telford property experts
Property experts are holding a special seminar for private residential landlords in Shropshire to inform them that they face a "double whammy" from new Government legislation. The free Landlord Success seminar on Wednesday May 22 is being organised by members of Telford business networking group Severn Enterprise BNI.
The new Universal Credit, being introduced in stages across the UK, starting this month, will result in housing benefit being paid directly to tenants as part of a lump-sum benefit payment.
Also, the Government announced in the Queen's Speech, on Wednesday May 8, that it intends to make it a legal requirement for private landlords to check the immigration status of tenants before handing over keys to a property.
Both measures have sparked controversy and will be debated during the Landlord Success seminar at the Wroxter Hotel, in Wroxeter, Shropshire.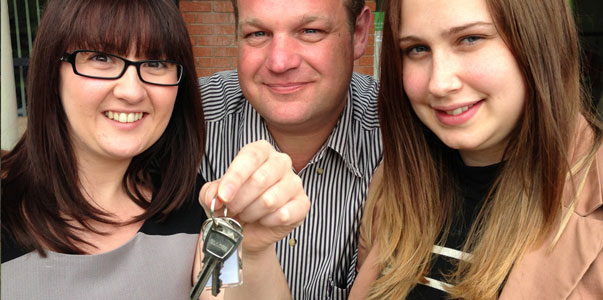 Speakers from BNI will be lawyer Faye Craggs, a property expert from Darwin Matthews Solicitors, in Shrewsbury, Ellie Garbett, co-founder of Habitat Lettings in Broseley, and Mike Palfrey, owner of Salop Property Services in Telford.
The main speaker will be Becky Owen-Jones, Benefit Welfare and Assurance Group Manager at Telford and Wrekin Council.
Faye Craggs said the Universal Credit, being phased in to simplify the benefit system, could result in an increasing number of low-income tenants falling into rent arrears.
She added: "The National Housing Federation, among many others, has raised serious concerns. It could lead to an increase in evictions and more private landlords deciding not to rent properties to benefit claimants.
"The Landlord Success seminar will consider the implications for private landlords, what they can do to protect their interests and what the Government has been asked to do to minimise these risks."
Ellie Garbett said the plans to make landlords check the immigration status of prospective tenants, with fines for those who do not, raises some serious concerns.
She added: "Landlords may feel this is an unfair additional burden from extra red tape. It may encourage them to decide not to accept any foreign visitors as tenants, because they are worried about making a mistake.
"It is not clear, yet, how the law would work. We would not want it to unfairly penalise the vast majority of private landlords who seek to act responsibly and reasonably in managing their properties and providing a service for their tenants."
The free Landlord Success event is for property owners considering becoming private landlords, and current landlords, who want to get the latest advice and best practice on property management.
Mike Palfrey said: "This is the first time, as a BNI group, we have organised this kind of event. We realised that, between us, we have a lot of expertise on letting out private property, so wanted to share it.
Any private landlord, or anyone thinking of becoming a private landlord, is welcome to attend. This is an opportunity to get the latest local authority, legal and industry advice and share views."
The Severn Enterprise BNI 'Private Landlord Success' meeting takes place at on Wednesday May 22, 6.30-9pm, at the Wroxeter Hotel, Wroxeter, Shropshire. SY5 6PH. For more information contact Faye Craggs: faye@darwinlaw.co.uk, 01743 272931.