Social Strategy Pays Off for Broker
A partnership between one of the region's largest insurance brokers and a leading social media expert has proven so successful that it's led to tangible growth in the business.
Shropshire-based Henshalls Insurance Brokers has teamed up with The Net Advantage to enhance its online presence and strengthen its communication with clients, stakeholders and the general public, resulting in growth for the business over the past 18 months.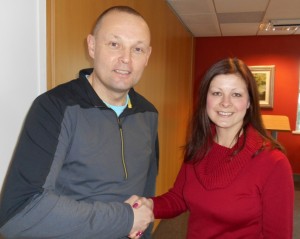 Dave Williams, Director of Henshalls Insurance Brokers, said: "Since working with Jan Minihane at The Net Advantage, we've learned so much more about social media and the importance it has for our business, and the results it has achieved so far truly speak for themselves.  Having been provided with the knowledge and know-how, we have been able to implement an impactful social media strategy that has helped us to communicate more effectively, in a friendly 'social' manner, with those who are important to us."
"Jan has been working closely with key members of our team to ensure they have the confidence to use social media efficiently, and has been instrumental in helping to ensure that all our online activity is not only engaging and insightful, but that it is wholly aligned with our business's core vision and values."
Jan Minihane of the Net Advantage explained: "The classic trap that companies fall into when undertaking a social media campaign is that they broadcast their news rather than actually engage with their audience.  By utilising all the tools available to them, and in the right way, companies can ensure that they communicate with both existing and prospective clients in a way that helps build and maintain relationships and brings out a sense of personality to their brand – ultimately leading to increased confidence amongst staff, a growth in business, and increased customer loyalty."
The Net Advantage helps ensure businesses and organisations can reach their full potential online through effective social media use. For further information on the services that The Net Advantage offers, or to find out more please visit www.thenetadvantage.co.uk or call 07984 400151.