Ironbridge Powerstation Mosaic
In late November 2015, Ironbridge Powerstation was turned off and the decommissioning program started.  I had asked Eon for some photographs of a mural that I was aware of inside the plant.  I could find no photos of it online and only scant mentions of it actually existing, even though I worked their briefly in 1983/4.
I can confirm that the mural does indeed exist, and I am thankful to Damon Massey who is still working at the closed power station for providing these pictures.
The mosaic was made by pupils at a school just outside Oswestry.
The mosaic depicts the local technological milestones, from Abraham Darby leasing the furnaces in Coalbrookdale to smelt iron, through to the man in the white coat generating electricity by burning coal, later to use biomass wood chips.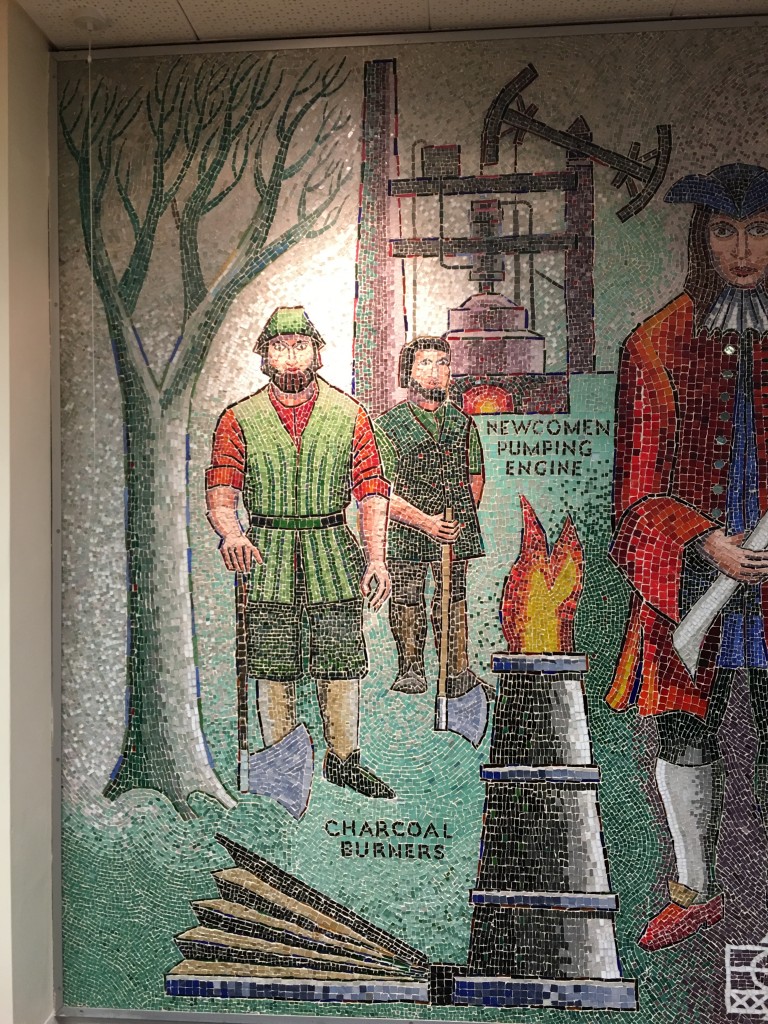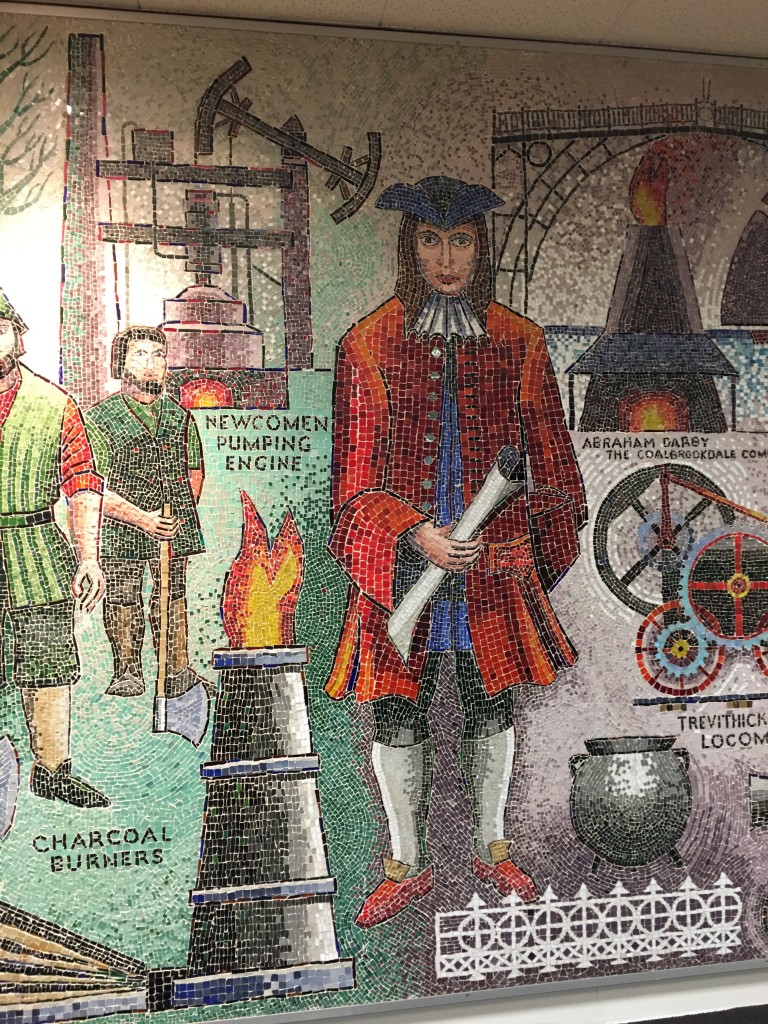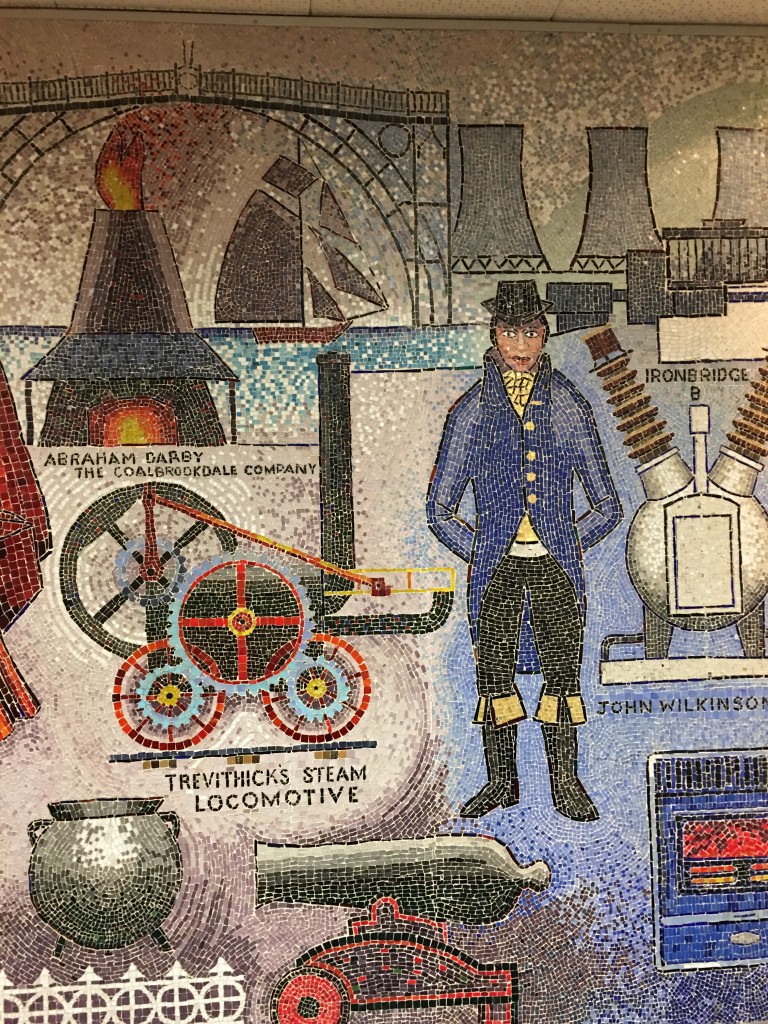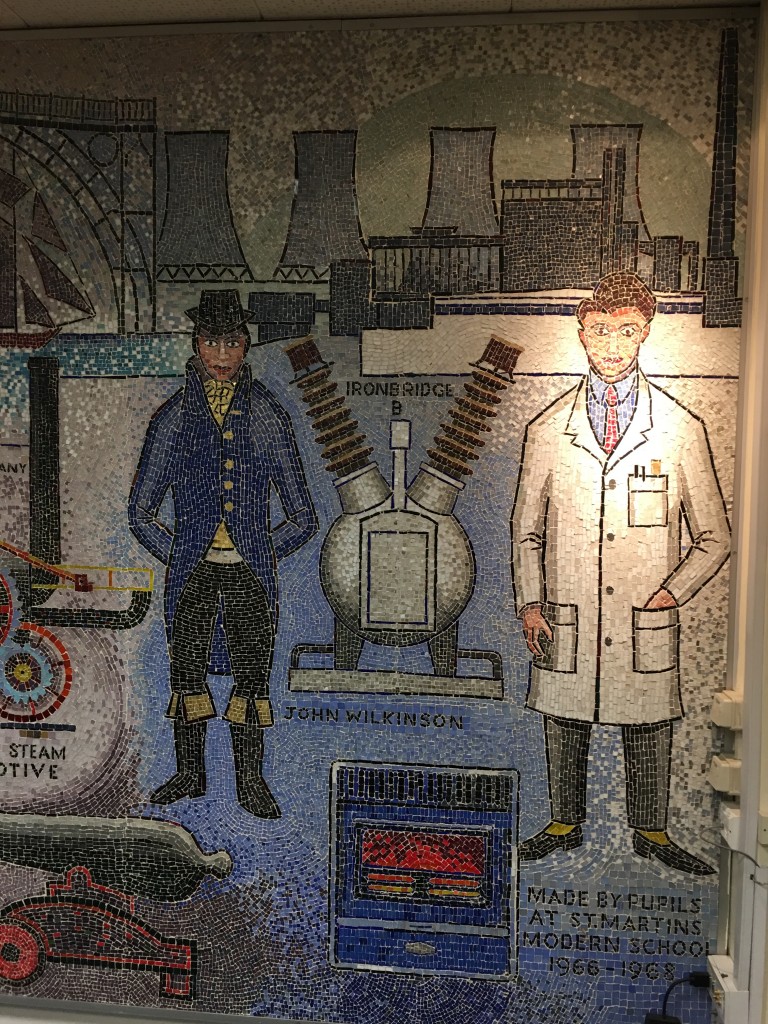 The final picture shows the four, grey cooling towers, rather than the pink hue which is how they ended up.  According to the Shropshire Star, the mural will be carefully removed and returned to the school, before any demolition works commence.
You can see more pictures from inside the station on the Urban Exploration site, 28 Days Later from 2012.