Rather than do a 2015 retrospective, trawling the local news sites for the odd diamond in the sea of ever-increasingly depressing court reports and photos of politicians of all parties, grinning as they promote new ways to spend your money with ever increasing ingenuity, I thought I'd ask people of Telford what they would like to see in 2016.  Brace yourself.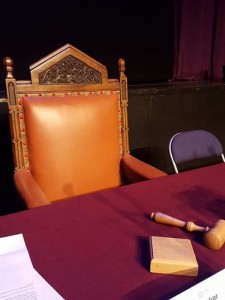 I was inspired by @LawleyFarmer in Twitter, who started a hashtag #MakeTelfordBetter, so I appealed on Facebook to see what your hopes for the coming year and beyond were.  The list at the bottom of this article, but I've picked out three for special attention.
Parking and traffic
People want free parking and traffic lights turned off outside of peak times.  Places mentioned for free parking include the Shopping Centre and The Princess Royal Hospital.  All our district centres already enjoy free parking, courtesy of Telford & Wrekin Council, some of us remember the furore when even a nominal charge was introduced (20p) and the fallout from this has led to the leader of the Council, Cllr Kuldip Sahota to pledge that there will be no charges in the district centres while he is in control.
Parking at the PRH is, like most things NHS, a political football.  The local hospital trust benefits from parking charges to the tune of around £400,000, with the other £400,000 going to the parking management company.  The trust is currently strapped for cash, and has the whole Telford/Shrewsbury A&E issue going on at the moment.  I predict we'll be paying for parking at the hospitals until at least 2019.
On the traffic front, we're seeing large housing and industrial estates being developed on the main routes into Telford from the North (Apley, Leegomery, Wellington & Hortonwood). Already at peak times, these roads are very congested and I guess will get worse with the new buildings.  As for traffic lights, Cllr Bill Gilmour and Lucy Allan MP presented a meeting back at the beginning on 2015 and Telford & Wrekin Council said they would look into the situation.  In August, Cllr Angela McClements revealed a trial was being considered.  We await further updates.
Housing
You said you wanted rough areas tidied up.  Telford & Wrekin council claims there are 463 long term vacant properties in the brorough.  As Telford & Wrekin don't actually own any houses (well, they kinda do, now but more on this later) many of these are likely to be ex-council house stock, sold off in the 80s & 90s, but not all.  A drive around Woodside, Brookside, Stirchley, Sutton Hill, Madeley, Arleston and Malinslee will reveal some of these properties but two stand out properties are Manor Heights in Hadley, one of Telfords tallest buildings and a development in Turreff Avenue, Donnington.
Manor Heights, was closed down in 2001 after a drugs raid.  The then owners, Wrekin Housing Trust, sold it to Russell Harrison Plc (now Russell Harrison Ltd) in 2008 and in 2012 it was shortlisted for the Get Britain Building fund to kickstart the development of 71 new homes.  Alas, nothing appears to be happening. I predict another year with Manor Heights empty.
The other site is just off Turreff Drive in Donnington.  The planning was granted back in 2007, and by 2011 the then owner appears to have been in a bit of a financial pickle with the S106 payments due to the council according to the planning meeting minutes.  In January 2015, the company that originally owned the development was dissolved.  Locals are reporting that vandals and the weather are having a detrimental effect on the buildings that to the untrained eye appear almost complete.  Who knows what is next for this site.
2016 will also see the first of NuPlace properties go up for rent. NuPlace is a company wholly owned by Telford & Wrekin Council, although you'd never guess by looking at the website, that is building and renting out homes for profit.  The first site is the old lorry park overlooking the lake at Randlay, and the first tenants are due to move in during the spring.  Don't expect cheap rents, these are high-end properties and all brand new developments.  No social housing here.
Name change
Could a change of name for our town even be feasible?  Phil Link over on Facebook thinks it might. ' Telford has so many negative reactions towards the,name of the town perhaps adopting one of the names first considered "Wrekin upon Severn" would improve reactions towards the town.'
A controversial one, granted but how great does Wrekin upon Severn sound? I'm off to buy some new domain names, so I'll leave you with a few of the other suggestions.  Happy New Year.