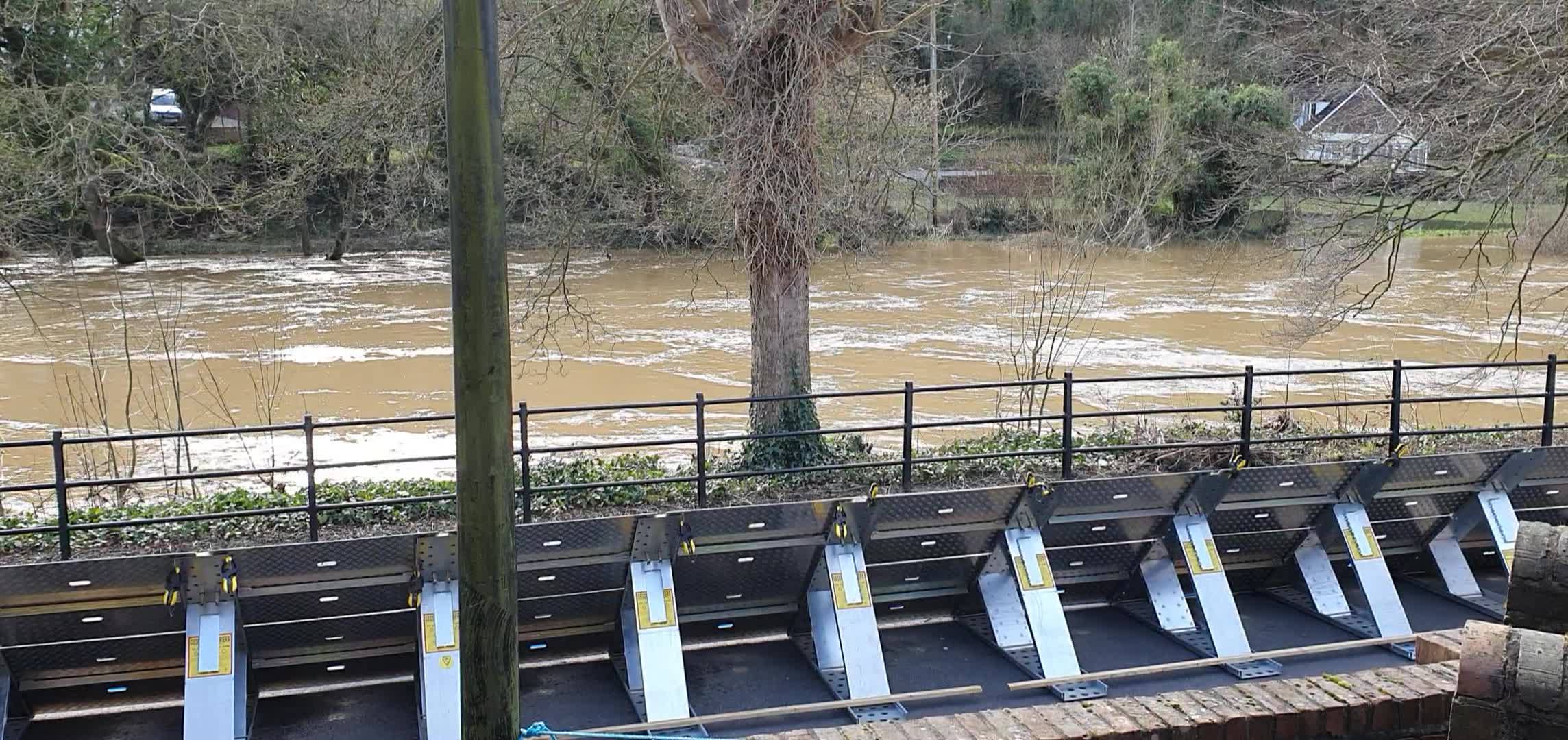 Barriers being removed from Ironbridge
Temporary flood barriers which saved many homes and businesses from disaster are starting to be removed today.
The worst of the weather hopefully behind us now, there are some repairs to be made to the road surface, before The Wharfage can be reopened to traffic.
This week, Ironbridge Arts and Antiques reopened, although the tea room is still closed following flood damage to the flooring.
[fb_vid id="photo_id":"272032250450241″"][fb_vid id="272032250450241″]