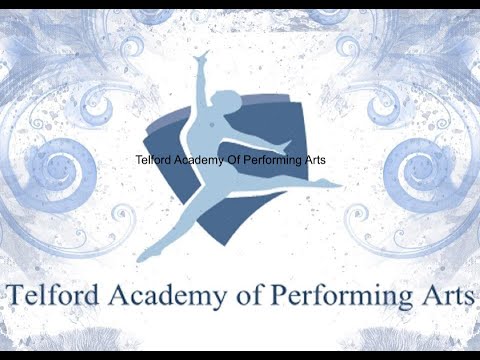 All In This Together……….
That's the message from one Telford dance school.
As the country tunes in to Joe Wicks online every morning and the Strictly Come Dancing professionals hit our TV screens each evening with their choreographed routines, one dance school from Telford in Shropshire has come up with a novel way for pupils and their families to 'keep dancing', stay fit and rehearse their big show opening number.
Telford Academy of Performing Arts based in Oakengates, were in the middle of rehearsing and planning their big annual theatre show in July when the crisis hit, and the country went into lockdown.
Their long-planned opening routine, now a poignant reminder to everyone across the UK, 'All In This Together', has become an anthem during the current Covid-19 crisis, and families of all ages have joined in with the school's online dance video version for fun.
From tots to teens, moms and dads and even grannies and grandads dancing in their gardens, the YouTube video has become a must watch and an inspirational hit for the kids who have been working hard for months to put the show together.
Former professional dancer, choreographer and owner of the dance school, Kerry Perks-Sismanidis said, "Everyone was so disappointed that rehearsals for the show had to go on hold, but they were all keen to get involved in the video and it's been a great way for everyone to remember the routine, but more importantly keep, fit, keep smiling and look forward to better days ahead. We have several NHS nursing staff who come along each week for lessons, so this has also helped us to support them with their vital front-line work.
"I was overwhelmed at the number of family members who wanted to dance, even some of the dads and brothers who wouldn't normally hit the dance floor joined in. We've got kids dancing on trampolines and grandparents sat dancing on garden sun loungers.
If it's helped put a smile on a few faces during these dark days then music and dance has worked its magic."
The video clip can be viewed on YouTube: https://m.youtube.com/watch?v=YGFZXkUwyGc
https://m.youtube.com/watch?v=YGFZXkUwyGc&fbclid=IwAR0kfICc-kBV2HNnqgc8KCPmuBA94o0RKmcI4RSz17J-ICif4v7AZ_Gv2nA