The Pickerings have done it again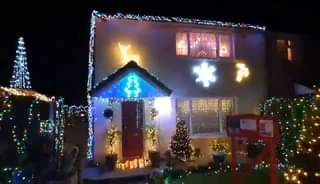 The Pickerings have done it again
After raising over £6,000 for Telford Mind last year, one Dawley family are once again dragging the lights down from the loft early.
Ryan Pickering told Telford Live! "We have
decided to do it all over again for this amazing charity! Bigger and brighter once again, we launched them this weekend just gone."
The display located at 69 Webb Crescent Dawley which was created by Ryan Pickering. The display at 20 Trinity Road Dawley was created by his sister, Louise Pickering and the display located at 23 Manor Road Dawley was created by his brother Shaun Pickering.
If you would like to donate to The Pickering Christmas appeal for Telford Mind, you can use this link:https://www.justgiving.com/fundraising/pickering-christmas-light-fundraing