Jeans Stolen in Doorstep Parcel Theft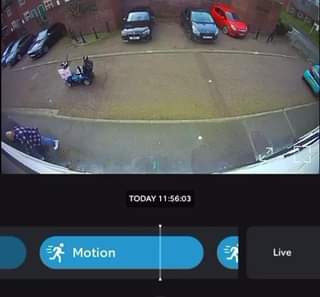 Jeans Stolen in Doorstep Parcel Theft
UPDATE: MAN LOCATED AND PARCEL BEING RETURNED. THANKS FOR YOUR DMs.
CCTV footage appears to show someone on a Mobility Scooter helping themselves to a parcel of clothing recently delivered to a home in Wellington.
The video shows the person reversing then getting off the scooter and walking up to the door. They are then seen returning with a parcel, on the phone all the time.
Do you know who it is? Maybe you could suggest they put they put the bag back.
[fb_vid id="929588234391160″]