What is it like living in Telford?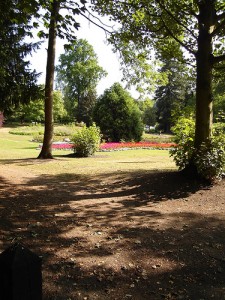 If you are thinking of coming to live in Telford but wondering what it's like, then you've come to the right place.  Often the wrong end of jokes on TV and a perception that does't match reality, Telford is a buzzing place with a lively range of attractions for young and old, families and single people.  Yes, it's not Birmingham, but its not far on the train for a night out and if you are looking for a 24hr city life, then Telford probably isn't for you just yet.
What we do have in spades is easy access to the great outdoors, including a great county landmark, The Wrekin, and the River Severn meanders through Telford at Coalbrookdale, Ironbridge and Coalport.  In the east of Telford we have a huge Town Park, unimaginatively named The Town Park. Pools and play equipment, bicycle shops (with hire), cafes and Wonderland for the small children. You don't have to walk too far to find some quiet greenspace to enjoy.
You won't have to wait long to hear a locals cries of there is nothing to do, but lets look at the facts:
Ice Rink
4 Public Swimming Pools
Several Council owned and private gyms
Dry Ski Slope
Three railway stations
Large Shopping Centre
10 Screen Cinema
10 Pin Bowling
Mecca Bingo
Brand New Libraries
Free BMX Tracks
Several Multi Use Games Areas
Internationally Renowned Museums
Network of walking and cycle tracks (Silkin Way)
The Place Theatre
Lots of sports teams and clubs
the list goes on!
Housing in Telford
Telford enjoys a full range of housing types, from small flats and bungalows to larger than normal ex-council owned properties that have been bought and resold over the last 20 years or so.  Telford also has a very active house building program underway, so rent or buy, private or social housing, you will be sure to find something to suit your needs.
Got a question about living in Telford
If you have a specific question about moving to Telford, then jump onto twitter or facebook and we can ask the people who already live here.  Alternatively, leave a question below, and we'll answer it!