Telford Training Company Grows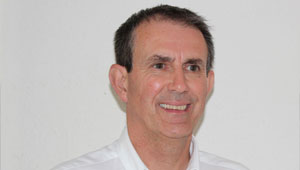 A Telford training company which boasts contracts with Formula One and Debenhams is set to expand.
Brian Tinson, director of Tinson Training, has offered bespoke on-site electrical training courses since the launch of his company in 2008.
But now his training model has become so successful, he is set to expand it into other industry areas including mechanical maintenance, plumbing, leadership, supervisory, management and health and safety and business improvement techniques.
His training courses are delivered at the company site, using their equipment and applied using their procedures.
He hopes this model of "bespoke courses designed to meet real needs to achieve the business objective" will be used in the same way to train staff in other areas.
Mr Tinson, who is based in Donnington but covers the whole of the UK, said: "The electrical training is fully-established and is very successful with contracts including Pirelli who serve the Formula One teams, BAE Systems and Debenhams.
"This model will now be expanded into the other specific areas and I am now seeking skilled and experienced trainers to join the Tinson team as training associates."
Mr Tinson said there was always a place for qualifications but practical skills should be at the forefront of training to ensure the job was done correctly and safely.
He said: "Some may say 'a little knowledge is dangerous' but I would say 'too much knowledge is cumbersome'.
"It is fine knowing the theory but can the person do the job.
"Tinson Training is all about helping business get the most from their people by developing skills, knowledge, confidence and enthusiasm to get the job done."
Mr Tinson said lack of competence often led to the job going wrong.
"I will only be using trainers who 'have been there'.
"How many times have we heard 'you haven't seen a company like ours – it's that bad' but the truth is yes we have.
"We have been there heard it all before and we will concentrate on delivering training that will 'get the job done'. We will consider any obstacles and encourage people to remove them," he said.
Tinson Training delivers training at all levels from the 'general hands' to managers where the same principles are applied.
For details on Tinson Training visit www.tinsontraining.co.uk or e-mail Brian@tinsontraining.co.uk or call (01952) 403612 to apply for the training positions or for details on the courses.