Telford Baby Group Appeals for Volunteers
The National Childbirth Trust (NCT) Bumps and Babes group for Telford and Wrekin is appealing for new volunteers to help run the group as well as new members for 2013.
Bumps and Babes meet every second and fourth Monday at St. John's Church, Muxton, providing a vital opportunity for expectant mothers and parents of under 1's to meet, share stories about their little ones or just chat over tea and biscuits while the babies play. Run by the NCT, the group is operated entirely by volunteers and may be unable to continue if more people willing to help can't be found.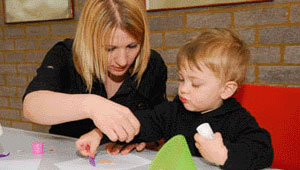 Current organiser Melanie Boulter says 'Being a new mum can be daunting and sometimes lonely, especially if you are used to working everyday. Bumps and Babes plays a vital role in getting new parents together to make the job of parenting easier. It is entirely run by volunteers but as their babies grow up and parental leave ends, we have to find new people willing to help run the group for it to carry on'.
The next meeting is on 14th January where there will be a taster session from Musical Steps, a music and movement class for babies and toddlers. You do not need to be a NCT member to attend the group and new parents and babies are always welcome. For more information about volunteering or just attending the group visit NCT Telford and Wrekin Bumps and Babes on Facebook, follow @NCTbumpsbabes on Twitter or e mail telfordbumpsandbabes@hotmail.co.uk.