Telford Day Nursery Secures Planning for Move
Bosses at a Telford nursery chain were celebrating today after winning their battle to move one of their nurseries to Hoo Farm after a u-turn by planning chiefs.
ABC Day Nursery was given permission to move from their current site in Wrockwardine, where the company was launched exactly 20 years ago this month, to a site on the grounds of Hoo Farm at Preston on the Weald Moors at a planning meeting last night.
Today Penny and Richard Hustwick, company directors, said it was a "relief" to finally win planning permission after they were unable to renew their lease at their current site in Wrockwardine. They said they had been searching for suitable rural land or premises for five years.
The planning application to set up the new nursery at Hoo Farm, which was originally recommended for rejection, was deferred last month which then forced Mr and Mrs Hustwick to ask their current landlord to extend their lease until the end of July – which he did.
Councillors on the plans board of Telford & Wrekin Council gave their unanimous backing to the application last night. (January 16th) They had previously called for an "urgent" meeting with planning chiefs to resolve the situation which gave them the chance to explain their plea.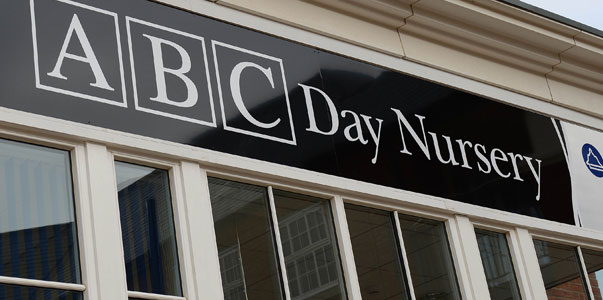 Now Mrs Hustwick, who owns four nurseries across Telford, said they would continue running ABC Wrockwardine as normal until July when a number of the pre-school children will finish to go to school.
They will then make the move to Hoo Farm over a weekend so the remaining children will not miss any nursery days and the transition will be seamless.
"Richard and I are extremely pleased we have finally won permission to move to the new site at Hoo Farm – it will be a wonderful place for children to learn in the rural surroundings which we so desperately wanted.
"I would like to thank the parents of the children who currently attend ABC Wrockwardine for their patience over the last few months – it has been a bit of a rollercoaster for us all and one which was often out of my control," Mrs Hustwick said.
"I know the children will very much enjoy their new surroundings and we are looking forward to creating their new environment ready for them at the beginning of August".
"I will be keeping all parents up to date as we now begin the process of moving. Anybody who would like to discuss the move is very welcome to contact me direct at ABC head office in Lightmoor".
"We would like to thank Telford & Wrekin Council for their consideration of this case which has finally been resolved for the benefit of the children and their education and learning."