History: Telford New Town 1971
A prospectus for Telford New Town from c1971.
Another from the collection of John Steele from Oakengates private collection, scanned by Michelle Jones and put together here in format that was originally intended.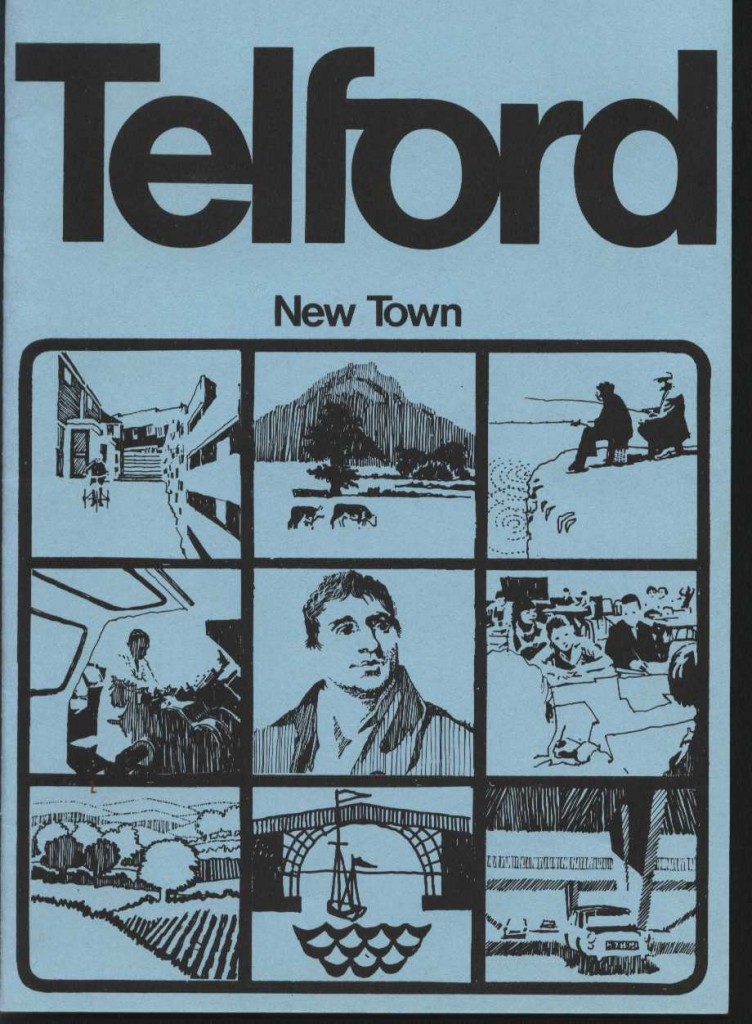 Interesting to see the image top right (fishermen) in this cover has been taken from a more colourful brochure here, and given a pen style treatment.
At this time in Telfords development photos of finished buildings would have been scarce, and this shows images being reused and recycled.
The purpose of this booklet is unclear.  It's lack of marketing speak suggests it neither aimed at bringing people in, nor industrialists.  It seems much more like a chronicle or journal of the master plan for other areas to examine progress or an update for people in the area to let them know what has been happening and what to expect. Towards the end there is a conciliatory piece about understanding the needs of Dawley folk as well as those expected to migrate from the Black Country and Birmingham.
Download the Telford New Town Brochure PDF 1.4MB
As there are no photos, I won't post & comment each page, but I'd look forward to your comments below.