History: New York Times Perspective
The feature on Telford from an April 1975 edition of The New York Times was a surprise entry in the Telford Scrapbook of John Steele, scanned by Michelle Jones.  I really doubt many people in Telford will have seen this until now.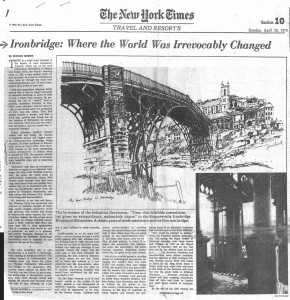 This was written 2 years after the Blists Hill Museum was opened, and the writer suggests an hour to walk round.  How things change!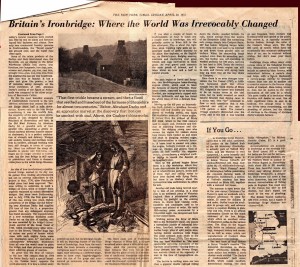 Suggesting a stay in the Valley Hotel for $12 a night.
Please leave your thoughts below.