Why I'm rejecting the Telford Loyalty Card
If you've been living under a rock, or are a visitor from a different town, let me fill you in on the Telford Loyalty Card.  The old Flex card cost about a tenner and entitled the holder to discounts on council leisure services like the golf, gyms and swimming pools.  It looked like this: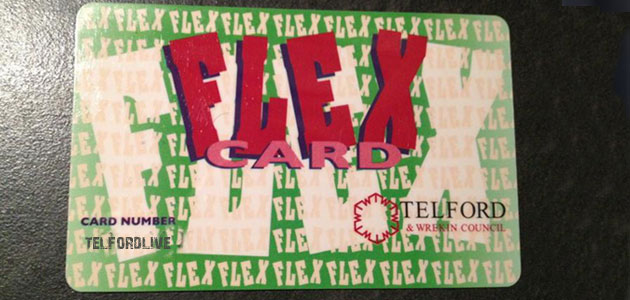 Late in 2012, it was decided to expand this out and invite local businesses to get involved and offer holders of the new look, free TLC (Telford Loyalty Card) discounts at local shops, cafes and restaurants in addition to council services.  The businesses taking part were recently published in the councils Voice paper. Not earth shattering discounts, but something is better than nothing, right?  That's exactly what I thought until I spoke to two local businesses.
Prior to the relaunch and completely unrelated, I did a bit of work researching a Disloyalty Card.  It was a novel project where a set of independent coffee shops in London with the same supplier got together to try and stop people leaving the area where they operated, and encourage use of indie shops rather than Starbucks/Costa. The Disloyalty Card was stamped when a customer bought a coffee at each of the participating shops, and after 8 stamps had been collected, it could be swapped for a free coffee at the coffee suppliers shops.  Novel eh? Read more about the Worlds First Disloyalty Card.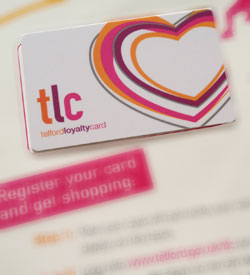 I won't name the businesses I spoke to, but they changed my thinking.  First company I spoke to was a bed shop.  I was very pro the Telford Loyalty Card and breezed in extolling the virtues of a centralised loyalty card.  The owner moved his glasses down to the end of his nose, looked over them at me and said 'How exactly is giving away my margin to anyone and everyone going to help me?'. I told him that being part of it was completely free. 'Even better – any Tom, Dick or Harry can get in on this too.' He said, bursting my bubble as I struggled to justify the scheme. It planted a seed of doubt.  This person had been in business for over 20 years, had seen competitors come and go, and retails parks drive shoppers from his door.
The next business is relatively new.  A business person without baggage and keen to experiment and an action rather than words kinda person.  I started talking about the TLC scheme.  He looked across at a sign saying 35% OFF and raised his finger to draw my attention to it. 'We had someone come in and bought something in our sale.  He insisted on paying full price for it, refusing to take the discount because he said  likes having small, owner managed shops like us on the High Street. I wish more people saw the value in what we offer like he clearly does.'
With that, my mind was made up.  I've decided to reject the Telford Loyalty Card.  It's a nice idea, but 5% saving is neither here nor there. I went into a shop last week who offer 10% off to TLC card holders. I left mine in my wallet.  In all honesty I could have saved 25% by buying on Amazon, but I wanted to talk to someone about what I was buying, and they recommended some other stuff I needed.  Instead of spending £6, I spent £20 and left feeling happy that I'd had a good experience. Isn't this what the High Street should be about rather than the Council trying to squeeze the meagre profits of hard pressed shops even further?
It's easy to criticise, so here are some positive suggestions.  I'd like to see some novel ways to help businesses from the council, like a disloyalty card, employing Town Managers to organise events and find reasons for people to visit our market towns or where high concentrations of charity shops appear in towns, remove the rates incentives.  How about encouraging small shops develop an online presence so as not to get left behind, and develop a clicks and mortar approach.
How about encouraging clustering similar businesses together?  Like Hay on Wye is known for its second hand book shops, Broad Street in Birmingham does for bars, or closer to home, like all the car dealers are in one place on Stafford Park?  While the public space civil engineering works have ended in the Market Towns and focus has moved to Southwater, lets try not leave our independent small business languishing.
What will you be doing with your Telford Loyalty Card?