Nursing advice on offer in Telford
A drop-in event for people interested in Learning Disability nursing is being co-hosted by the University of Wolverhampton.
The event, to be held at Meeting Point House, Telford, on Saturday 14 September, is a joint initiative between the University and RAFT (Rights and Fairness Telford), and will take place between 10am – 4pm.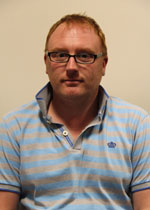 The public will have a chance to chat with staff members from the University's School of Health and Wellbeing about future career possibilities in the sector, as well as regarding the BNurs (Hons) Learning Disability Nursing course the University provides.
Speaking about the event, Steve Neville-Wu, Senior Lecturer in Learning Disability Nursing at the University, said: "Everyone in the learning disability team and the School of Health and Wellbeing are excited to be working with RAFT at the forthcoming event to promote learning disability nursing.
"This is a significant opportunity to raise the profile of this field of nursing as well as the University of Wolverhampton being the Opportunity University.
"I'd urge everyone with an interest in this area to join us at Meeting Point House."
The event is being co-run by volunteers from 'Up-Start', a RAFT project which works with individuals aged 15-25 who are either at risk of unemployment, not in employment, education or training. Guests are invited to find out more about this project on the day.