Wall Planner Cash for Foodbank
With foodbanks dominating the headlines recently, a group of businesses in Telford came together to help out the locally run Telford Foodbank.
Each year Telford Printers Runtime in Wellington produce 1000 wall planners with adverts taken by local businesses.  For the 2014 edition, the profits were donated to Telford Foodbank after the owner of Runtime spend some time helping out.
Andy Smith of Runtime said "We've all read the Daily Mail versions of Foodbanks, but I decided to find out for myself how it all works after a twitter appeal earlier this year.  The work done by the team here is inspirational and making up the emergency food packs with the other volunteers is a simple way to help out, but I know how tight funding is so wanted to help out more.'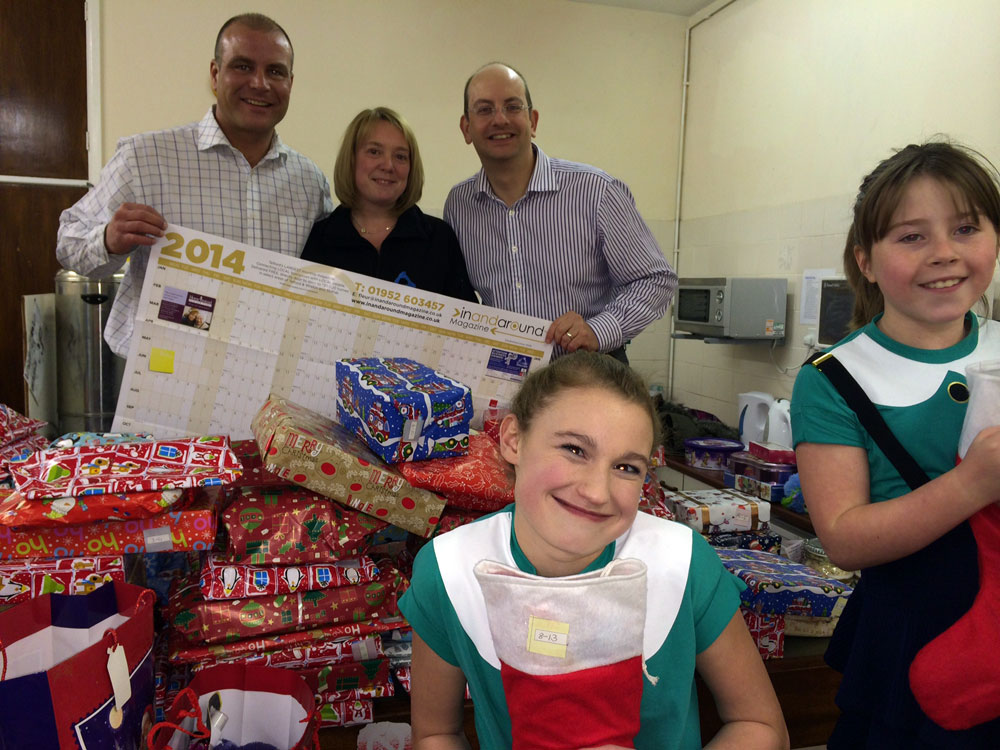 Each week day evening between 5:30pm and 6:30pm volunteers decend on the Fletcher Centre at Madeley to organise the days donations and make up the three day emergency food packs.  There is no commitment to being a volunteer, you can just turn up and everyone helps each other.
This week Andy took along Emma Walker from Walker Health and Safety who contributed via the wall planner. 'I never even knew the foodbank was here.  The work done is amazing, and making up the Christmas parcels really makes you think about what we take for granted."
The companies that helped raise the funds in the wall planner were:
In and Around Magazine
Home Instead, Madeley
Walker Health & Safety
WN Security Shredding
655 VMS CCTV Monitoring
Matrix Training
Wrekin Removals
Runtime (UK) Ltd