Pupils at a Telford school have failed to let England's World Cup loss dampen their spirits and have instead given their summer fair an "England" theme.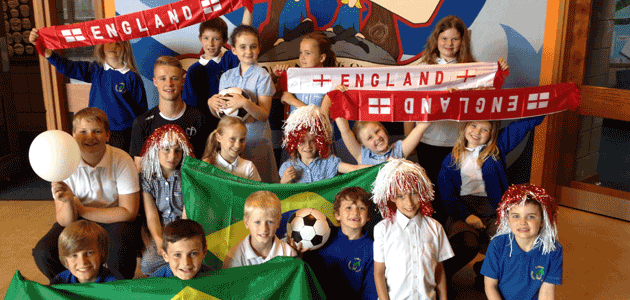 Youngsters at Lawley Primary School will enjoy tombola stalls, food stalls and competitions along with music and dance performances at the fair.
The event, at the school in Arleston Lane, Lawley, will take place on Saturday (June 29) from 2pm to 4pm and everyone is welcome regardless of whether they have a child in the school.
It aims to raise money for the Parent Teachers and Friends Association (PTFA) to fund extra curricular equipment and activities for the children.
Lowri Broadhead, chair of the PTFA, said it was a vital way to raise funds for the school.
She said: "The PTFA is very pleased to be able to arrange the summer fair each year, with a huge amount of support from the children at the school and the school itself.
"It is one of our most important annual events and we are hoping it will attract lots of people this year, generous to donate. "All money collected goes directly back to the school in the form of equipment and extra curricular activities.
"In the past we have managed to buy sports equipment, gardening equipment and have funded educational experiences such as a visit from the Animal Man.
"We are hoping to continue to fund our garden and outdoor learning projects. "This will make a huge difference to the children and the way they learn and explore different things.
"So we hope the weather will be kind to us and the school will be packed for the day, raising as much as possible for the children."
Available on the day will be a variety of stalls and activities, including games, hot roast baps, Krispy Kreme donuts, a bouncy slide (weather permitting) and much more.
Headteacher Carol McQuiggin said: "The children love to get involved with the summer fair and everyone is very excited.
"It is shaping up well, it looks like there are going to be a lot of attractions and things for people to do and see.
"It is always a great day and a great way for the school to come together and celebrate what we can achieve, I am hoping this year is no exception."
For more information about the event or Lawley Primary School call (01952) 388 410