Where are all the up and coming bands and artists?
You can find live music probably five nights out of seven in Telford at one of the open mics or band nights at pubs dotted around the town, but this is just the tip, of the tip of the iceberg.  The big problem with live music in pubs is that 95% of the music they play are covers. Versions of music written and previously performed by other musicians.  Sometimes, you'll get a re-arranged version that adds something unique, but if you want a booking for a gig, most pubs feel audiences want what they know and can sing along to.
In Telford there are many musicians, many self-taught, passionate and talented musicians who will rarely venture out of their bedroom to play.  Lots of them will not even have studied music at GCSE level, but have a real talent and desire to express themselves.  Where do they go? They may have a few mates around and put some tunes together, graduate to a garage and get a bit better.  What then?  Very few manage to make it to the open mic circuit, essential to gain some stage time and try out their work in front of an audience.
Some choose to use Youtube or Soundcloud to get feedback, but getting traction is hard with concerted effort. Uploading tunes to BBC Shropshire Introducing is a great way to get some radio airplay and the guys are just outstanding at supporting original music and musicians in the area.  Rather than just rant, I decided to do something about it.
My daughter has just gone to University and between the ages of 16 and 19 went from learning 3 songs from YouTube, to playing small festivals around the county, plus probably over 100 paying gigs.  If not 100, it certainly felt like it as I was doing the carrying.  Once she left the bedroom, she had some amazing support from family, other musicians & venues on the open mic circuit, started writing and then uploading tracks to BBC Introducing who played them on air and recommended them to other BBC shows and got her played across the BBC network.  She did live sessions on Nova FM too who plugged her website.  You have no idea unless this happened to you, what an absolute buzz it is.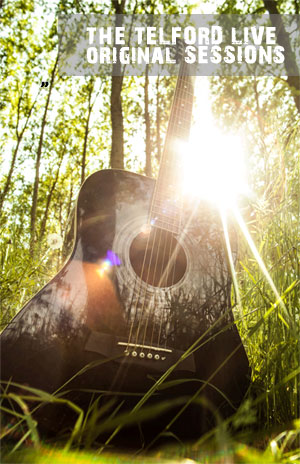 Her Soundcloud tracks went over 10,000 plays, she was featured in a session on BBC Introducing, and produced an EP before moving away to study.  She never did music at school.  Some of her friends had heard her on the radio and had no idea that she was a performer.  She gave up her retail job because it interfered with her gigs too much.  Can you imagine how great a retail job would be if you got applause each time you finished beeping the shopping through? She learned so much about promoting herself, working with venues, how to put a set list together, how to network and how to be a semi-pro musician while studying at college.  I know she'll never starve while she can lay her hands on a guitar.  I'm not writing this to impress you, just to show how, with a bit of help and encouragement, a young (or even older) person can grow and take enjoyment from expressing themselves musically.
But you've got to start somewhere. If there is one thing that is a major milestone in a musician's career, it's that first paid gig.  To be paid for doing something you love is the dream of most of us, and I'm offering this chance to a number of local performers in 2016.  Not only paid gigs, but with an emphasis on them performing their original material, and in an amazing location.  Bundle in with that, the chance to network with more established acts, professional marketing help to make sure that if they are looking to get bookings, they are presenting themselves properly.
So I'm on the lookout for those musicians who need a bit of help to grow.  Those who would like to be paid to perform at a fantastic Telford venue in 2016, and share a stage with more established acts.  I'm not trying to sign you up to a management contract, or promise you chart success, I'm just trying to put a little back.  Recommend yourself or an artist below, and I'll be in touch.  Any questions? Hit me up on twitter @telfordlive or Facebook facebook.com/telfordlive or email telfordlive@gmail.com
Error: Contact form not found.