Fruit & Veg shop Ram-raid by three people on a Motorcycle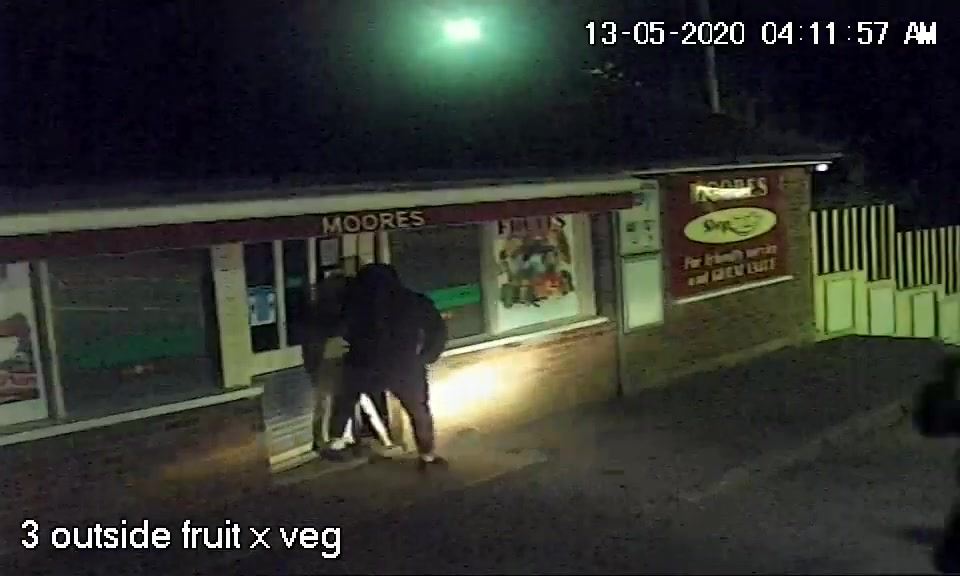 Fruit & Veg shop Ram-raid by three people on a Motorcycle
In the early hours of this morning, a motorcycle was stolen from Woodside and a short time later, what appears like the same bike was used in a ram raid on a popular family run fruit & veg shop at the top of Ironbridge bank.
The CCTV clearly shows the three turn up on the bike, two dismount and the rider then using the machine to break the door down after a number of attempts.
On gaining entry, the raiders spent just seconds in the store before all jumping back on the bike and making their escape.
Anyone with any info is urged to call 101 and help Police to take action against these people. It could be your local shop, your home, or your vehicle they take next.
https://www.facebook.com/BR16.Taylor/videos/10216313607337141/
[fb_vid id="photo_id":"10216313607337141″"][fb_vid id="10216313607337141″]