We Built A GIANT CHOCOLATE SLIDE Around MY HOUSE
If you were wondering…
…what the wooden deathtrap was on the side of a property in Wellington, here's your answer.
Youtubers TGF, previously known for cementing Jays head into a microwave and riding around Telford on the roof of a bus (not simultaneously) have excelled themselves with the scale and peril of their latest stunt.
Yes it's sweary, but take a look.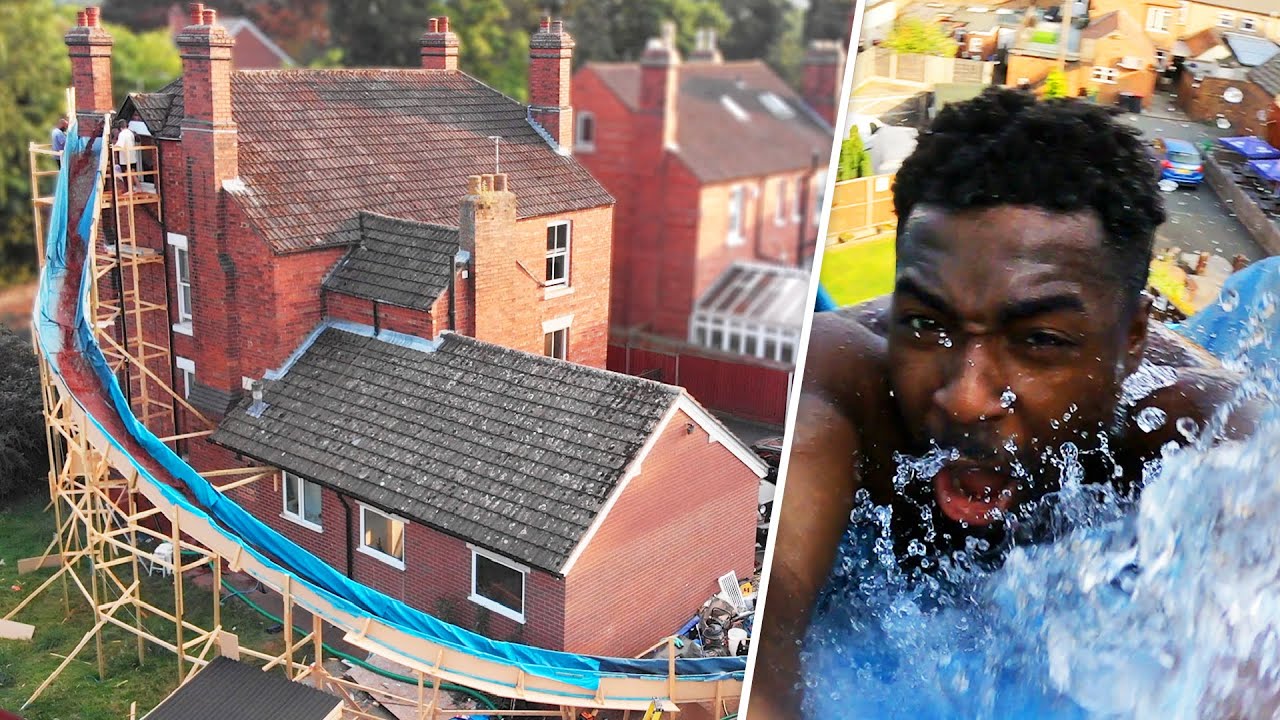 We Built A GIANT CHOCOLATE SLIDE Around MY HOUSE
MATTE GREEN: https://twitter.com/JayFromTGF/status/1292235242351329280?s=20 SUBSCRIBE AT THIS LINK – shorturl.at/jyTU7 Jays Instagram – http://instagram.com/…