Terry Le Long, who runs Telford-based NLS Shropshire Will and Trust Services, launched a new service in July which gives people the chance to buy a license from his company to enable them to take instruction for wills and powers of attorney to be prepared.
He said the license holders would now be a part of his team, despite them being based all over the UK.
He started the license scheme after he became inundated with inquiries from areas across the country he could not travel to.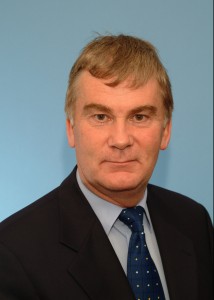 Mr Le Long, the regional chairman of the Society of Will Writers for Shropshire, Staffordshire and Mid Wales, said: "The role of a consultant would particularly suit someone who was already in contact with people as part of their existing job who would need wills.
"I had calls from many people, including accountants, financial advisors and mortgage brokers amongst others, who wanted to buy a license and undergo the training so they could take the instructions as part of their meeting with the client.
"It enhances their business but also gives them the confidence that their client is having a will prepared by a specialised and experienced company."
The will-writer launched the license scheme after his current consultants reached capacity on their workload at his head office on Stafford Park.
He said he still had a handful of licenses which were still available in certain parts of the country, including Shropshire which is his busiest region. The license holder does not need experience in the taking of instructions as full training and support is given.
Anybody who is interested in buying a license to take instructions for wills and estate planning should contact Mr Le Long and his team on (01952) 250360.