A Telford fire safety company will be seen across the world after bosses sponsored the world famous youth motorcycle display team, The Imps.
Barry Mould, director of Shires Fire and Safety Ltd on Stafford Park in Telford, has given his financial backing to the talented youngsters who make up the flagship youth organisation.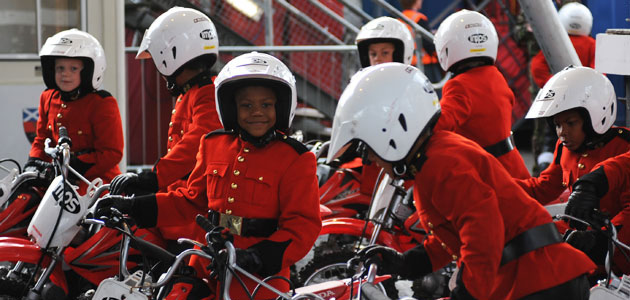 He will be supplying and servicing all of the portable fire equipment for the team with back-up supplies for when they are out of the country.
The youngsters perform at events across the world from Singapore to the USA, as part of the organisation that educates young people through a dynamic and challenging programme of activities.
The youngsters, renowned for their red tunics and white helmets, perform at the Royal Edinburgh Millitary Tattoo where they are watched by a live audience of 217,000 and on television by more than 100 million.
At the heart of the organisation is the motorcycle display team which entertains millions of people throughout the year. The youngest member is just five years old.
Mr Mould explains why he decided to sponsor The Imps.
"Those youngsters work so hard to do what they do. I have seen them perform at shows and events many times and they are absolutely fantastic.
"However their safety is paramount and as with anything where there is a vehicle or motorbike involved there is a risk of fire," he said.
"The Imps demonstrate discipline and impeccably teamwork and that is what is needed within a workforce such as mine.
"Everyone at Shires Fire and Safety shares the same values as The Imps which is a vision of a smarter, better future and we hope we can help them achieve this through our sponsorship support."
Mr Mould said he planned to watch them in action next year.
For further information on Shires visit www.shiresfireandsafety.co.uk or call 0845 423 9990.